Call-In Commentary: Watch "The Samaritan" trailer with writer-director David Weaver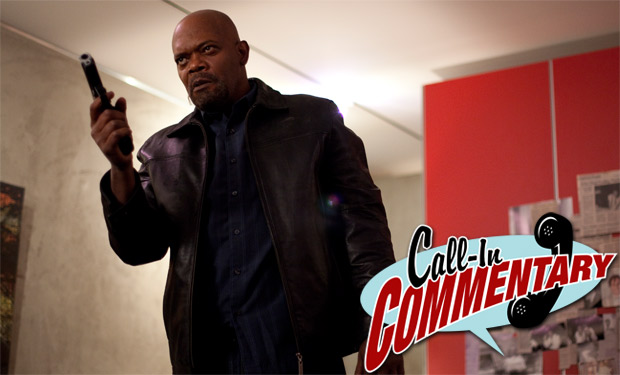 Posted by Brian Jacks on
When recalling inspirations for his new action thriller "The Samaritan," director David Weaver sites such classics as "The Crying Game" and "The Grifters." The comparisons seem apt as Samuel L. Jackson plays an recent ex-con whose past begins to catch up with him while attempting to play the straight and narrow with a new-found love. The role seems tailor made for Jackson, who excels in playing the badass underdog.
To really delve into the film, we recruited Weaver for our Call-In Commentary series, where filmmakers provide audio narration to their movie trailers. In the video below, hear why this style of film attracted the director and the questions he's looking to raise with his entry to the crime noir genre. "The Samaritan" hits theaters this Friday.
video player loading
.
.
.
MORE CALL-IN COMMENTARIES:
– Watch the "Safe" trailer with writer-director Boaz Yakin
– Watch the "Bernie" trailer with writer-director Richard Linklater
– Watch "The Cabin in the Woods" trailer with star Fran Kranz
– Watch "The Moth Diaries" trailer with writer-director Mary Herron
– Watch the "Brake" trailer with star Stephen Dorff
– Watch the "Tim and Eric's Billion Dollar Movie" trailer with Tim and Eric
View more Call-In Commentaries…
Will you be checking out "The Samaritan"? Let us know in the comments below, or on Facebook or Twitter.