"The Dark Knight Rises" gets two new TV spots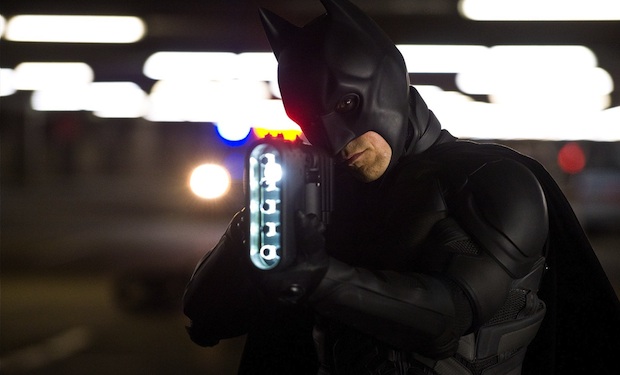 Posted by Terri Schwartz on
Two new TV spots for "The Dark Knight Rises" have been released, and they each are teasing very different elements of the movie. Everything we've seen about Christopher Nolan's final Batman movie has led us to believe that it will be darker than its predecessor, "The Dark Knight," but the second of these two teasers seems to promise some levity to the film as well.
The first video shows us "The Dark Knight Rises" we've all come to know and anticipate. Everything is gloomy, it seems like there is no hope and Bane seems to be omnipotent. But hey, at least we can understand him!
It's the second TV spot that really has us interested. The "I'm retired" joke is funny, especially since we already know Bruce Wayne is facing his most challenging adversary yet. But we haven't really seen any humorous marketing for this movie to date. Is this the studio stepping in and saying, "Hey guys, you need to stop depressing your audience"? Or will there actually be some light moments in this film that we can look forward to? In all likelihood, only time will tell. We're intrigued nonetheless.
Directed by Christopher Nolan, "The Dark Knight Rises" also stars Christian Bale, Michael Caine, Anne Hathaway, Marion Cotillard, Joseph Gordon-Levitt and Morgan Freeman. It's coming to theaters and IMAX on July 20.
What tone do you expect when you go see "The Dark Knight Rises"? Tell us in the comments section below or on Facebook and Twitter.