"The Dark Knight Rises" gets a fiery new poster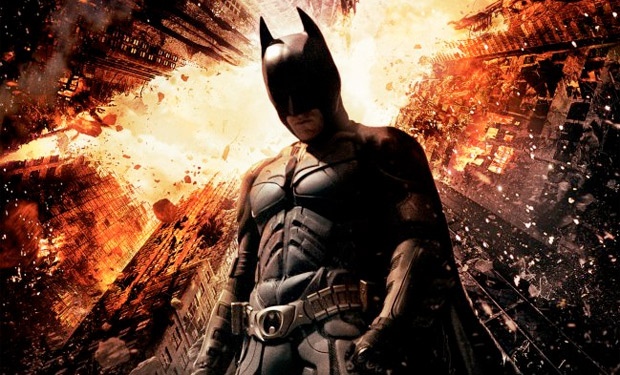 Posted by Rick Marshall on
Sure, everyone's talking about "The Avengers" these days, but even Marvel's record-breaking superhero team-up movie could face some stiff competition at the box office when "The Dark Knight Rises" finally hits theaters. Only adding to the anticipation surrounding Christopher Nolan's franchise-ending film is a new poster that arrived online today for the third — and final — chapter of Nolan's celebrated Bat-verse.
The new poster for "The Dark Knight Rises" debuted on the film's official Facebook page, and sports the tagline "A Fire Will Rise." The poster is similar to the one that debuted way back in July 2011, featuring a crumbling Gotham skyline in the shape of Batman's iconic symbol. This time around, the skyline is engulfed in flames, and Batman (Christian Bale) stands front and center in the image, head down and fists clenched.
It's also worth noting the small, recurring line that appears on much of the promotional images for the film, and precedes the release date: "The Legend Ends." It's been known for a while now that the upcoming film will close Nolan's three-film franchise in explosive fashion, but the notion that the series will end with "The Dark Knight Rises" has led many to wonder whether we could see Batman actually (*gasp*) die in the final film.
Earlier this month, the final trailer for "The Dark Knight Rises"f debuted online, so with today's poster and all of "The Avengers" hype behind us, it feels like we could be moving into the home stretch for Batman's return to the big screen. The only other, high-profile comic book hit the screen between now and the July 20 premiere of "The Dark Knight Rises" is "The Amazing Spider-Man," which isn't expected to offer too much competition for Nolan's Batman or Marvel's superteam.
You can check out the poster for "The Dark Knight Rises" below:
What do you think of the new "The Dark Knight Rises" poster? Chime in below or on Facebook or Twitter.