"The Dark Knight Rises" final trailer shows more Catwoman, Batman and Bane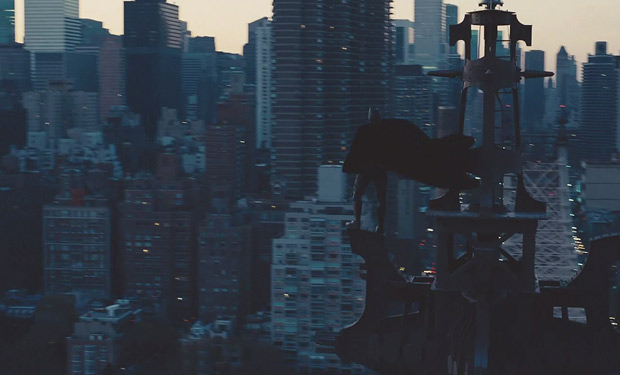 Posted by Aubrey Sitterson on
Sure, it just had the 9th biggest international opening weekend in history, and most people in this country haven't even seen it, but "Avengers"? Seriously? That's old news, grandpa! We're living in the future and already onto the next big summer superhero flick, with a brand spanking new trailer for "The Dark Knight Rises."
The third trailer for Christopher Nolan's third Batman movie was released last night and features all-new footage of Christian Bale's Dark Knight, Tom Hardy's Bane and Anne Hathaway's Catwoman. It even features copious amounts of footage of Joseph Gordon-Levitt standing around slack-jawed, refusing to be Robin no matter how much we might want him to be.
As noted earlier, one of the more perplexing facets of earlier "Dark Knight Rises" footage, Bane's indecipherable dialogue, has been cleaned up significantly, revealing a much more foppish voice than you might have been expecting from the brutal, heavily muscled villain. While the new trailer doesn't go into any real details regarding what the film is actually about, you'll get to see more than your fair share of Bat-vehicles, haymaker punches and wholesale destruction, along with proof that Nolan has improved upon everything in the 90s Batman films, right down to one-liners about cars.
One other interesting tidbit is how prominently "The Dark Knight Rises" is marketing itself as the conclusion to the Batman films. Granted, it's widely known that this will be Nolan's final outing with the franchise, but given how wildly successful the films have been thus far, the limited success of DC's other comic book film adaptations and the fact that "The Amazing Spider-Man," is rebooting that particular superhero series a scant five years after "Spider-Man 3," it all seems a teensy bit spurious.
What do you think of the new "The Dark Knight Rises" trailer? Tell us in the comments below or on Facebook or Twitter.