"The Bourne Legacy" trailer gives us a surprising amount of Jason Bourne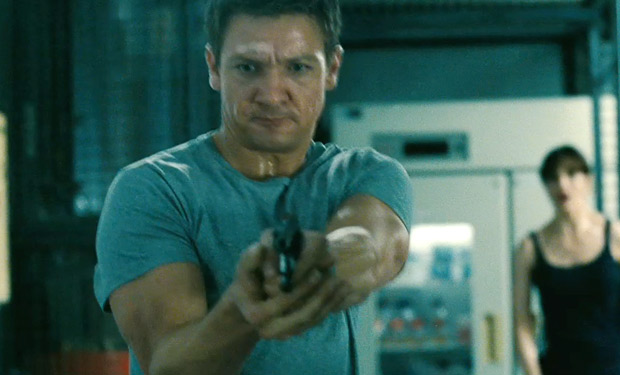 Posted by Terri Schwartz on
As the new "The Bourne Legacy" trailer repeatedly says, there was a lot more to the Jason Bourne story than the first three movies in the series teased.
The first full-length trailer expands upon the bare bones trailer released back in February, and shows us for the first time that this movie will actually be put in the context of Matt Damon's Jason Bourne movies. We had sort of assumed that Jeremy Renner's Aaron Cross was going to fully replace Bourne as though he didn't even exist, but we see in this trailer that the events of the previous three "Bourne" movies play an active role in "The Bourne Legacy's" plot. And that is actually pretty freaking awesome.
We also get more of an idea of what makes Renner's Cross so special. Rachel Weisz, who plays a doctor who looks to become Cross's love interest, says he has two mutated chromosomes, which is part of what makes him so strong and agile. We get a taste of that in the trailer, especially when Cross uses landing on another person to break his fall at the end of the video. Hopefully the look on Weisz's face after that is akin to the one on Carey Mulligan's after Ryan Gosling stamped a man's face in in "Drive," and not a look of adoration.
Speaking of "Drive," this trailer also gives us our first look at Oscar Isaac's character, who is apparently another Outcome agent. It was only a quick tease, but we're interested to see what guiding role he plays for Cross in his quest for justice.
"The Bourne Legacy" also stars Edward Norton, Stacy Keach, Albert Finney, Joan Allen, David Strathairn and Scott Glenn. It's due in theaters on August 3.
What did you think of this new "The Bourne Legacy" trailer? Tell us in the comments section below or on Facebook and Twitter.