"The Avengers" has two post-credit scenes, mystery actor revealed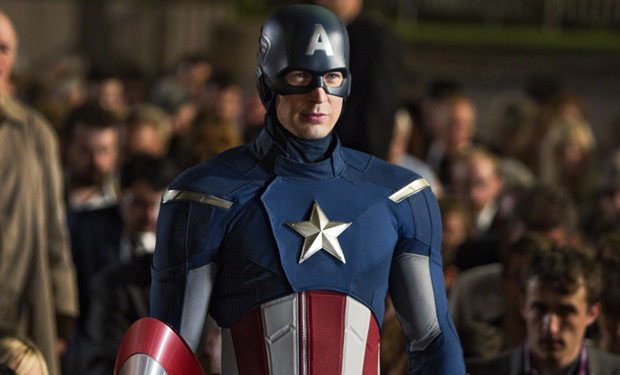 Posted by Terri Schwartz on
With only two days left until "The Avengers" hits theaters (or a day and a half if you're going to be headed to a midnight release Thursday night), many people are hotly discussing the direction the Marvel movie franchise will head in after this flick hits theaters. The post-credits sequences — yes, plural — will largely set that up, and we have two interesting spoilery nuggets of information that should help us get a sense of what we can expect in the future.
First up, we finally have confirmation that there will be two post-credits sequences during "The Avengers." Movies.com writer Christopher Campbell confirmed to ComicBookMovie.com that he saw a second scene during a screening of the movie last night. It's assumedly the new scene that was filled after the "Avengers" world premiere back in April.
Without giving too much away, Robert Downey Jr. makes a comment toward the end of "The Avengers" about wanting to get shawarma after the big battle is open. The dialogue-less second post-credits scene lasts for about a minute and shows the whole gang eating shawarma in full costume. Once you see the movie, you'll realize how fantastic this is.
The second new fact about the "Avengers" post-credits sequences is about the first one. Huge spoiler here, but at the end of the flick we see that the Mad Titan who goes by the name of Thanos is the man behind Loki's return to Earth. This foreshadows a greater conflict that will likely be dealt with in the inevitable "The Avengers 2."
But while many just assumed that Thanos was entirely CGI, it turns out that he was actually played by an actor named Damion Poitier. He has worked with Joss Whedon in the past in his shows "Firefly" and "Dollhouse," so that's likely how he got the role. It will be interesting to see if he gets to keep it once the Thanos tease pays off in a future movie.
Directed by Joss Whedon, "The Avengers" stars Robert Downey Jr., Mark Ruffalo, Chris Evans, Chris Hemsworth, Samuel L. Jackson, Tom Hiddleston, Scarlett Johansson, Jeremy Renner and Cobie Smulders. It's due in theaters on May 4.
Are you happy about the two post-credits scenes? Tell us in the comments section below or on Facebook and Twitter!