Check out this collection of "Avengers"-themed art from Gallery 1988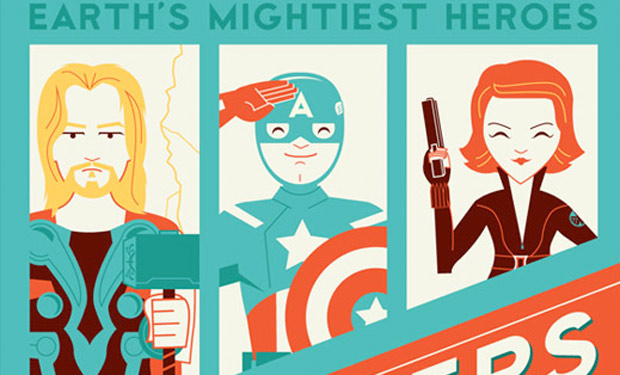 Posted by Terri Schwartz on
If you're in the Los Angeles area, cancel your plans tonight and head to Gallery 1988 to check out their "Avengers"-themed art show.
Seriously, I'm not exaggerating. If you're reading this article, there's a good chance you're going to want to check out what the folks at Gallery 1988 have to offer. A couple of movie blogs like /Film and Collider were invited to an exclusive preview event last night to check out the art work early and chat with "Avengers" director Joss Whedon and Clark Gregg.
There was a variety of really cool artwork present at the show, and apparently most of the prints are available for under $50. Of course, there are some original pieces that are way more expensive than that, but it's nice that there are more modest options to choose from. Apparently the above "Avengers" record piece was purchased by a Marvel producer for an amount way outside our price range.
This was the first show opened at Gallery 1988's new location at 7021 Melrose Ave (across the street from their old Los Angeles store). The folks behind the event painted some awesome "Avengers"-themed "street art" paintings on the wall specific to this opening, and they look freaking awesome.
Oh, and there were also cupcakes. Now we want cupcakes.
The public preview night is tonight from 7pm to 10pm, and the "Avengers" art work will be up in the gallery during normal business hours through Sunday.
Do you think you'll check out the Gallery 1988 "Avengers" show? Tell us in the comments section below or on Facebook and Twitter.