New trailer for "The Amazing Spider-Man" shows off The Lizard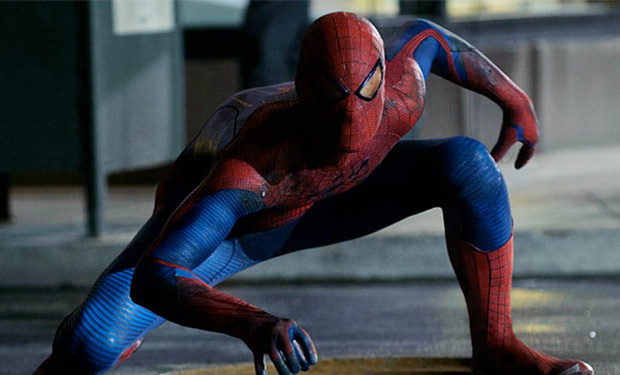 Posted by Rick Marshall on
The third trailer for "The Amazing Spider-Man" premiered this evening, offering fans yet another preview of the Marvel webslinger's rebooted return to the big screen.
"This life is not an easy one," says Peter Parker (Andrew Garfield) at the start of the new trailer, and we see him suited up as Spider-Man on top of what looks to be the Oscorp tower — the site of several additional, action-oriented scenes that appear in the trailer.
Possibly the most interesting elements of the new trailer, however, are the new scenes featuring the film's villain, The Lizard, and some impressive shots of Spider-Man swinging, jumping, and otherwise making his acrobatic way around New York City. This is some of the best footage we've seen yet of Spidey's reptilian nemesis in the film, though there are also a few new scenes featuring The Lizard's alter ego, Dr. Curt Conners (Rhys Ifans).
As with previous trailers and promo material, the focus of the new preview seems to be on reiterating the "untold story" of Spider-Man — specifically, the mystery behind his parents' disappearance.
You can watch a high-definition version of the trailer over at iTunes, or check it out below:
"The Amazing Spider-Man" premieres July 3, and stars Andrew Garfield, Emma Stone, Rhys Ifans, and Martin Sheen. The film is directed by Marc Webb.
What do you think of the new trailer? Chime in below or on Facebook or Twitter.