Four-minute preview of "The Amazing Spider-Man" arrives online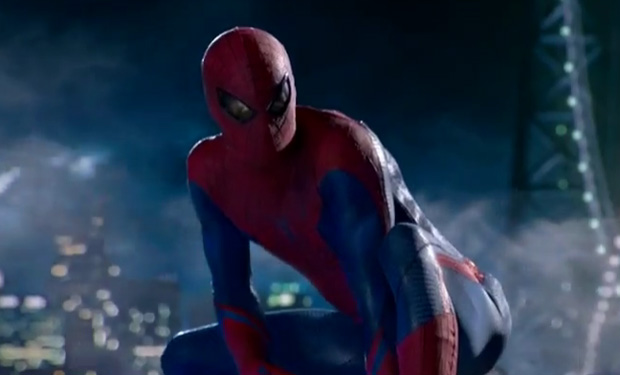 Posted by Rick Marshall on
Just yesterday, we directed you to a website that unlocks some new footage of Peter Parker's nemesis in "The Amazing Spider-Man," and now a four-minute preview of the film has hit the 'net that offers up some additional, never-before-seen footage.
The "super preview" of "The Amazing Spider-Man" aired during last night's premiere of "America's Got Talent," but arrived online shortly thereafter. While the bulk of the footage seen in the preview is material that has already been shown in trailers and other teasers, there's a scene at the start of the preview that offers up a full sequence (just over a minute long) that was snipped from the film.
In the scene, we see Spider-Man using his web to catch vehicles that have been flung off a bridge (probably by The Lizard, who's seen trying to snatch someone from a car earlier in the footage). When he attempts to rescue a child from a car, he's forced to remove his mask to stop the kid from freaking out. He gives the mask to the child, telling him to put it on, because "it will make you stronger." As the car slips from his grip and both the vehicle and child plunge toward the river, he's able to snag the kid with a web and bring him back to his father.
The remaining footage in the preview is a mash-up of scenes from the various trailers and other teasers that have been released already, including many of the shots we dissected from the trailer released earlier this month.
"The Amazing Spider-Man" arrives in 3D, 2D and IMAX 3D theaters July 3.
What do you think of this new "The Amazing Spider-Man" preview? Chime in below or on Facebook or Twitter.