First images from "Taken 2" show off Liam Neeson's particular set of skills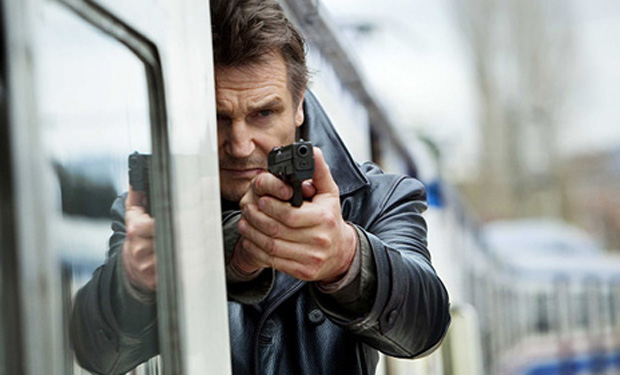 Posted by Rick Marshall on
Liam Neeson's 2008 action film "Taken" was a surprise hit when it arrived in theaters and introduced audiences to former special-ops agent Bryan Mills, a man with a "particular set of skills" that allowed him to rescue his daughter after she was kidnapped while traveling overseas.
The film earned more than $226 million worldwide, so it's not surprising that a sequel is currently in the works. However, "Taken 2" finds Neeson's character on the other side of the dangerous scenario, held hostage by the father of one of the kidnappers he killed in the first film. This time around, he needs help from his daughter (Maggie Grace) to enact his escape — though we're pretty sure he won't need too much assistance in teaching his captors a lesson.
Along with that little change-up in the plot, "Taken 2" also sees "Colombiana" and "Transporter 3" director Olivier Megaton replacing "Taken" director Pierre Morell behind the camera. The original film's screenwriters, Robert Mark Kamen and Luc Besson, also scripted the sequel.
Over at EW.com, there's a trio of stills from the film featuring Neeson as Bryan Mills in various stages of ass-kickery. (Yes, even when he's standing still and staring at the camera, he's still kicking ass. That's one of his particular skills.)
The site also features a brief interview with Neeson in which he reveals that the sequel is set about 12-18 months after the first film, and some details about the series of events that force his character into action yet again.
"I've taken a job over in Istanbul looking after a sheik who is there, and afterward I discover that my wife's going through a very bad time with her new husband," he explained. "So I suggest she and my daughter come over for a few days and hang out with me in this amazing city. And then… [Laughs] all this shit happens, of course."
"Taken 2" hits theaters October 5.
What do you think of the new images? Chime in below or on Facebook or Twitter.