Steve Jobs biopic writer Aaron Sorkin likens the Apple founder to The Beatles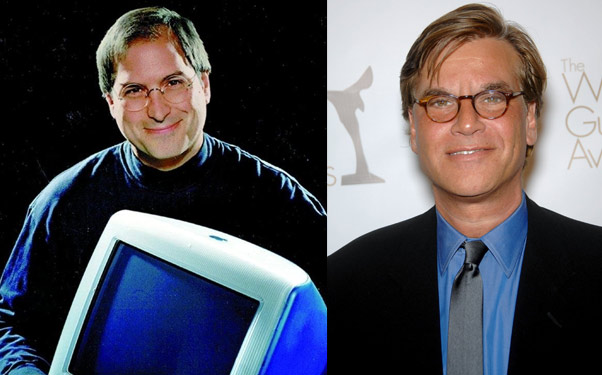 Posted by Terri Schwartz on
Aaron Sorkin might be excited about penning Sony's upcoming untitled biopic about Steve Jobs, but he's resigned himself to the fact that there will be people who are not happy with his retelling. While speaking at the AllThingsD conference last week (as reported by /Film), Sorkin likened his task with writing about some other massive pop culture icons.
"It is a little like writing about The Beatles," he said, adding that he predicted a "minefield of disappointment" from Jobs' fans who will likely find fault with anything he writes.
Because of that, Sorkin admitted that he has not yet started on a script, despite the fact that this collaboration was announced in early May — and teased since October.
"It's a process of procrastination, where you're trying to figure out where the movie is going," he said.
Sorkin confirmed his earlier plans to "shake the cradle-to-grave" structure of biopics by identifying "the point of friction that appeals to [Sorkin] and dramatize that." It's similar to what he did with Mark Zuckerberg in "The Social Network," and to a lesser extent Oakland A's general manager Billy Beane. Of course, Sorkin has Walter Isaacson's best-selling Steve Jobs biopic and Apple co-founder Steve Wozniak to assist him in making the project as accurate as he wants it to be.
As for that other Jobs biopic in the works, Sorkin isn't worried.
"Steve Jobs is a big enough person, big enough life that there's room for more than one movie," he said.
Are you looking forward to Sorkin's take on Jobs' life? Tell us in the comments section below or on Facebook and Twitter.