James Bond's "Skyfall" gets its first poster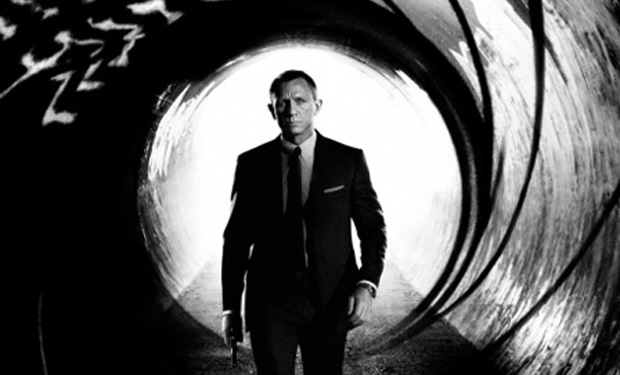 Posted by Rick Marshall on
James Bond returns to the big screen November 9, and today brought the first poster for "Skyfall," the 23rd film in the long-running franchise.
As with the last two films, Daniel Craig will play the popular British secret agent with a license to kill, who was first introduced as the hero of Ian Fleming's 1953 novel Casino Royale. The new "Skyfall" poster (which was revealed on the official 007.com website), carries on a long tradition of James Bond imagery featuring James Bond in a dapper suit, viewed through the barrel of a gun.
In the film, James Bond's finds his loyalty to his handler, M (played by Dame Judi Dench), tested by the return of certain individuals from her past. When the entire agency is attacked, he must track down and eliminate the threat.
Not only will "Skyfall" be the 23rd film in the franchise, but this year also marks 50 years since the premiere of "Dr. No," the first James Bond movie — an anniversary that's likely to loom large over the release of the film. "Skyfall" will also be the first James Bond film released in IMAX theaters.
The first trailer for "Skyfall" will debut Monday, May 21. Craig is joined in the cast by Dench and newcomers Javier Bardem (who plays the primary villain in the film), Naomie Harris, Berenice Marlohe, Ralph Fiennes, and Albert Finney, among others. Oscar-winner Sam Mendes directs the film.
What do you think of the first "Skyfall" poster? Chime in below or on Facebook or Twitter.