"Prometheus" TV spots are meant to appeal to a wide audience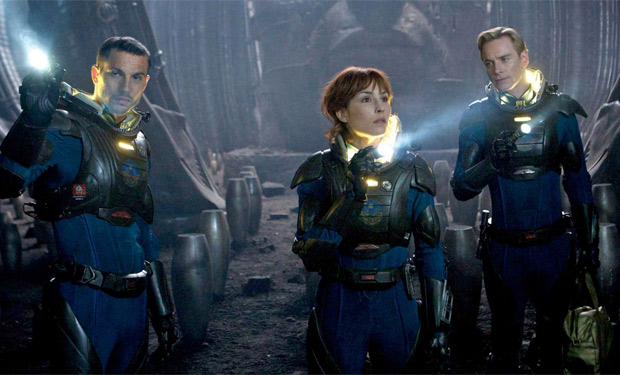 Posted by Terri Schwartz on
There has been some concern that "Prometheus" won't open well in theaters because there is too much mystery surrounding the project. For us, it's that mystery that's getting us so hyped to see the film, but Fox has now released two new TV spots that are sort of the Spark Notes version of the movie to try to intrigue audiences that aren't as die hard as us.
It seems like this is all you need to know going into the movie. Some scientists are on a search for the "engineers" of humankind, and their journey takes them to a mysterious planet.
It doesn't end well.
Heck, all we had to know about the movie was that it was director Ridley Scott's big return to sci-fi for us to be intrigued. The facts that it's set in the "Alien" (and, by extension, "Blade Runner") universe and will explain the origin of the Space Jockey were just the icing on the cake.
"Prometheus" is probably the movie that we're most excited for this summer (okay, "The Dark Knight Rises" is pretty high up there too), and it's a shame that audiences seem to feel that they must be spoon fed a movie in order to be interested in it. We do have some hope though, because "Inception" wasn't an easy sci-fi pill to swallow when it was released in 2010 and it ended up being one of the top grossing movies of that year.
"Prometheus" opens June 8 in 3D, 2D and IMAX 3D theaters, and stars Noomi Rapace, Michael Fassbender, Guy Pearce, Idris Elba, and Charlize Theron.
What do you think of these two new TV spots? Do you think "Prometheus" needs to simplify its story in order to appeal to a larger audience? Tell us in the comments section below or on Facebook and Twitter.