"Prometheus" featurette explores alien origins of humanity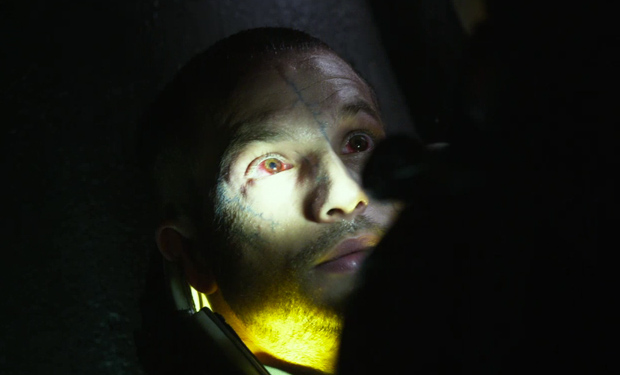 Posted by Will Weinand on
With less than a month to go before "Prometheus" hits theaters, I'm kind of on the fence about how much more I want to know. I was sold back in December when I saw a Space Jockey and a ship that looked like the derelict from "Alien," and thanks to a pretty tight-lipped Ridley Scott, we still don't know if that's the same Space Jockey, ship or planet from the rest of the franchise. And to be honest, that's part of what makes the countdown to seeing this movie exciting.
The new featurette released today, titled "Origins," doesn't spoil anything in regards to the mystery of the aliens or how the the movie will play out for the intrepid explorers aboard the titular spacecraft. What it does confirm is that the lifeforms they track to what Scott calls "Zeta II Reticuli" (side note, this is where the crew of the Nostromo say they're in the vicinity of when they pick up the signal in "Alien") are the one who "seeded" humanity on Earth, and left us the coordinates of where to find them. It's an interesting choice of words to describe the alien race's intentions in our creation, often when things are seeded, they are meant to be harvested once fully grown.
Can you handle the suspense until the mystery is revealed on June 8? Tell us in the comments below or on Facebook or Twitter.