First "Prometheus" clip debuts online: "Prometheus has landed"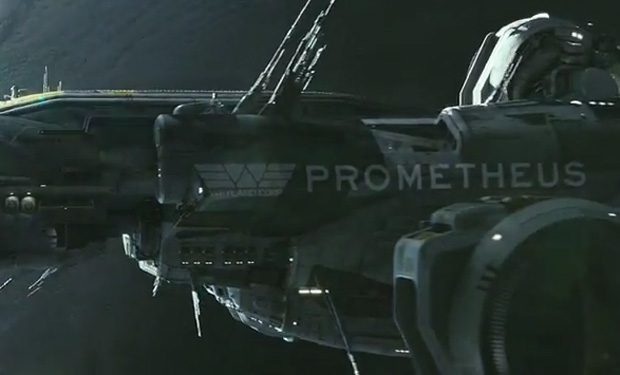 Posted by Rick Marshall on
The first clip from Ridley Scott's much-anticipated film "Prometheus" debuted online today, featuring the crew's first encounter with the alien planet that holds more secrets than they ever imagined.
In the new clip, the ship's captain (played by Idris Elba) directs the Prometheus' descent through the mysterious planet's atmosphere, down to the surface below. The crew is greeted by a conspicuous rock formation that clearly isn't the product of natural design, and Elba's character has the ship set down in what appears to be an artificial valley carved into the planet.
"Prometheus has landed," can be heard over the ship's communication system as the craft touches down.
The minute-long clip premiered over at iTunes, where you can watch a high-res version of the footage, or you can check it out below via the Prometheus News YouTube channel:
The new clip comes hot on the heels of several "Prometheus" featurettes that debuted online last week and offered a behind-the-scenes look at the aliens, story, and characters that inspired and/or appear in the film. A new, international trailer for "Prometheus" also debuted this month, giving fans the first good look at the alien creatures from the film — including what looks to be a variation of the "face-hugger" aliens from the "Alien" franchise.
"Prometheus" opens June 8 in 3D, 2D and IMAX 3D theaters, and stars Noomi Rapace, Michael Fassbender, Guy Pearce, Idris Elba, and Charlize Theron.
What do you think of the first "Prometheus" clip? Chime in below or on Facebook or Twitter.