Morgan Freeman joins Robert De Niro and Michael Douglas in "Last Vegas"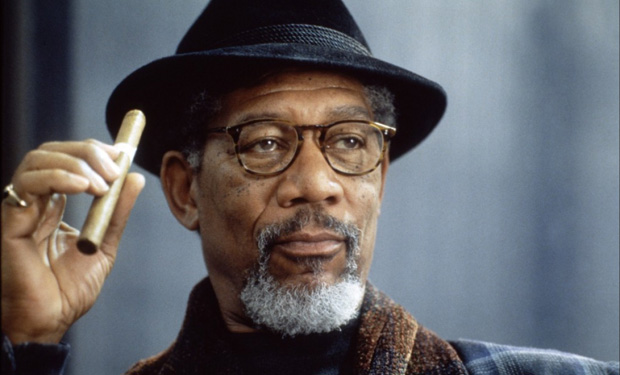 Posted by Terri Schwartz on
When I tell you that "Las Vegas" is a movie about four friends who decide to throw a Vegas bachelor party for the only one of their friends who has remained single, you'll probably roll your eyes and plan to ignore yet another "The Hangover" rip-off. But don't jump to conclusions just yet. Three of the four old friends are going to be played by Robert De Niro, Michael Douglas and Morgan Freeman, so consider us officially onboard for this project.
CBS Films announced Freeman's casting today, which means that one of the party-happy men is yet to be cast. Rumor has it that Christopher Walken is interested in the role, which would make this the best old-school ensemble since "Red." If not, we're sure there are plenty of other men in Hollywood willing to take the past. After all, Al Pacino did agree to star in "Jack & Jill."
"Las Vegas" is being directed by "The Sorcerer's Apprentice" helmer Jon Turteltaub, and was written by "Crazy, Stupid, Love's" Dan Fogelman. CBS Films has been trying to get the project off the ground since they bought Fogelman's script in a seven-figure deal back in 2008 with Jack Nicholson once being offered a part, but the movie hasn't come close to being made until now.
Douglas is playing the central bachelor Billy (the role which Nicholson was originally considered for) while De Niro will play the "party-averse widower" Paddy. No word yet on what roles Freeman and the as-yet-uncast fourth main character are.
Are you intrigued by the story and cast of "Las Vegas"? Tell us in the comments section below or on Facebook and Twitter.