Mark Ruffalo talks possibility of standalone "Hulk" movie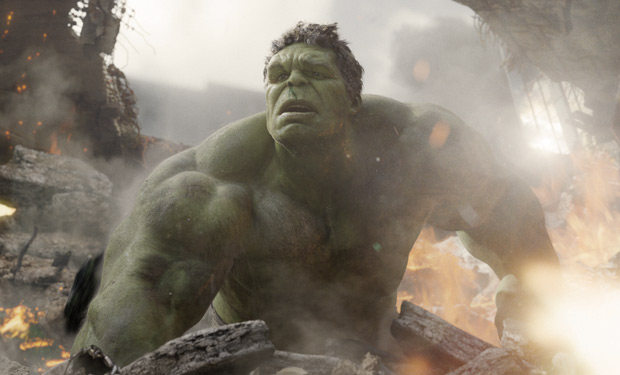 Posted by Terri Schwartz on
It's not a stretch to say that the MVP of "The Avengers" was Mark Ruffalo's the Hulk. But with two failed standalone "The Hulk" movies under their figurative belt, it should come as no surprise that Marvel is hesitant about giving Ruffalo his own movie.
Though people close to the studio have said that there isn't going to be a new Hulk movie any time soon, we do know that there are several new unannounced Marvel movies heading our way some day soon. Could one of them be a new "Hulk"? Maybe, if we read too much into Ruffalo's recent statement to USA Today about the rumor.
"The producers have sort of asked me about it in some drunken nights in our European press tour, where I would like to see a new movie go," he teased.
Interesting. Very, very interesting. It's doubtful that we'll see a new "Hulk" within the next two years, but maybe by 2014 or 2015 a solo movie could be hitting theaters near us. Our hope is that a new "Hulk" film would come out before "The Avengers 2" does.
In recent interviews, Marvel Studios president Kevin Feige has said that there won't be an "Avengers" sequel until each of the characters in the Marvel superhero ensemble have changed enough to justify a new story. He echoed those sentiments in this USA Today article.
"Would we like to see a sequel? Of course. Are there stories for a sequel? Of course. But (there's) nothing more to talk about right now," he said.
With that in mind, wouldn't it only make sense for the Hulk to have his own standalone movie to show how Bruce Banner has changed? Or at least have him be involved in another Avenger's film? The Hulk might be the man of the hour now that "The Avengers" is out, but audience members tend to have short-term memories and people might not care as much if a new Hulk movie comes out in 2015 or 2016.
Would you want to see a standalone "Hulk" movie? Tell us in the comments section below or on Facebook and Twitter.