Marion Cotillard insists she's not playing Talia Al Ghul in "The Dark Knight Rises"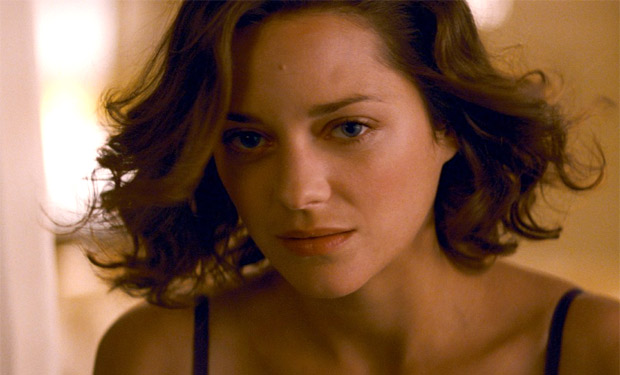 Posted by Terri Schwartz on
If Marion Cotillard is to be believed, she will not be playing Talia Al Ghul in "The Dark Knight Rises." We just aren't sure if we believe her.
All evidence has seemed to point to the actress's character Miranda Tate actually being a cover for Talia, but Cotillard said in a new interview that that's not the case. Instead, she says Miranda is exactly as she seems: an ecologically minded businesswoman "fascinated by Wayne Enterprises."
"It was a very, very small role," she insisted in a new interview with The Hollywood Reporter. "[Wayne Enterprises] go through difficulties, and she wants to help provide the world clean energies. She's a good guy."
When asked if she remains the same throughout the movie, she insisted, "Yes."
Fans have speculated that both Cotillard and Joseph Gordon Levitt's roles are more than meet the eye, though both actors have denied that's the case. In Cotillard's case, many assumed that she will be playing the vengeful daughter of Liam Neeson's "Batman Begins" character Ra's Al Ghul, who died in the first film but has been confirmed will return in this one. It seems like a wasted opportunity to not have Cotillard play the character, unless some other actress in this movie is doing it instead.
Regardless, it's doubtful that we'll find out either way until "The Dark Knight Rises" hits theaters on July 20. For now, we'll remain skeptical of Cotillard's claim. After all, why would director Christopher Nolan bring the Oscar-winner onboard only to use her in a "very, very small role"? We'll have to wait and see.
Do you believe Cotillard about the size of her part? Tell us in the comments section below or on Facebook and Twitter.