Marc Webb talks the Lizard, Uncle Ben and more in new "Amazing Spider-Man" interview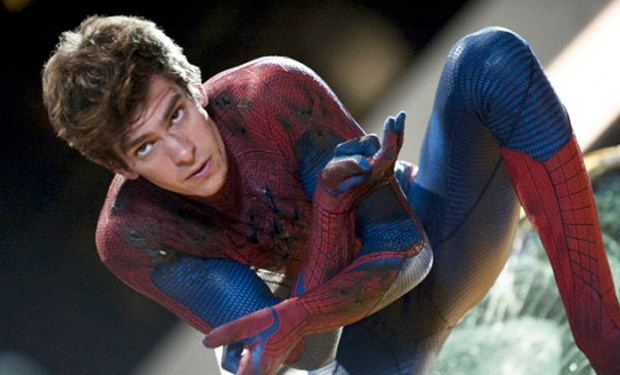 Posted by Terri Schwartz on
"The Amazing Spider-Man" trailer dropped yesterday, and we were duly awed by it. Now director Marc Webb has come out and elaborated on some of the new elements of Peter Parker's untold story that we've seen in the trailer.
Ever since the relaunch of Sony's "Spider-Man" franchise was announced, Webb was clear that he wanted to take a different approach to the franchise than his predecessor, Sam Raimi. In the group interview he participated in (which you can read over on ComingSoon.net), Webb explained that he made a point of making his main character different from his other onscreen incarnation.
"I wanted to do things differently. If we've seen the origin of Spider-Man, maybe we haven't seen the origin of Peter Parker," he said. "There are certain iconic elements of Spider-Man that I felt obligated to honor. There are some exploratory phases. But, again, I wanted to build something with a different tone and a different attitude and to do things in a little more of a practical way, especially at the beginning of the movie."
An interesting little spoilery tangent to this comes from Devin Faraci over at Badass Digest. According to him, Peter Parker's Spider-Man origin has been changed entirely. Skip this if you want to remain spoiler free.
Faraci claims that an inside source has told him that a radioactive spider is no longer what causes Parker to turn into Spider-Man. Instead, it's something that his father planted in his DNA as a child, and is activated later in his life. It's something that seems to be confirmed by yesterday's trailer, but we won't know for sure until the movie comes out in July.
Okay, safe to read again. Webb also shed some light on whether it will be the mystery surrounding Parker's parents or the death of his Uncle Ben that triggers his transformation into Spider-Man. Though he didn't give a straight answer, Webb seemed to hint that it will be Ben's death that causes the pivotal change.
"The first domino in the story is the parents. He goes out looking for his father and finds himself. That's my tagline. But Uncle Ben, of course, and his death… well, you have to see the movie!" Webb teased. "But, there's three elements that Marvel was very protective of and I think are very important parts of the Spider-Man origin story. Uncle Ben's death transforms him and has a huge impact on him. That's an incredibly important part of the mythology. I would never subvert that. That's all I'll say about that."
Another big change that we see in this trailer is the snout-less Lizard. It turns out that the Lizard's actions were originally acted out by a man named Big John, and then Rhys Ifans later donned a motion capture suit to help transfer his likeness to an actual CGI version of the Lizard.
"In the comics there are different incarnations of the Lizard. There's the MacFarlane one, which has the snout, but I was interested more in finding something that could relate human emotions," Webb said. "So Rhys's performance is giving that nuance, getting the eyebrow tics and the looks. Creating an armature that can actually speak and lips that make sounds. It's a very detailed and, frankly, tedious process. I really wanted to capture emotion."
Webb said that he was inspired by the "Ultimate" and from old "Amazing Spider-Man" comic book story arcs when creating his "The Amazing Spider-Man" movie. The current running time clocks in at about two hours. "The Amazing Spider-Man" is due out on July 3.
What do you think of these latest "Amazing Spider-Man" developments? Tell us in the comments section below or on Facebook and Twitter.