"The Man Who Killed Captain Kirk" loves J.J. Abrams' vision of "Star Trek"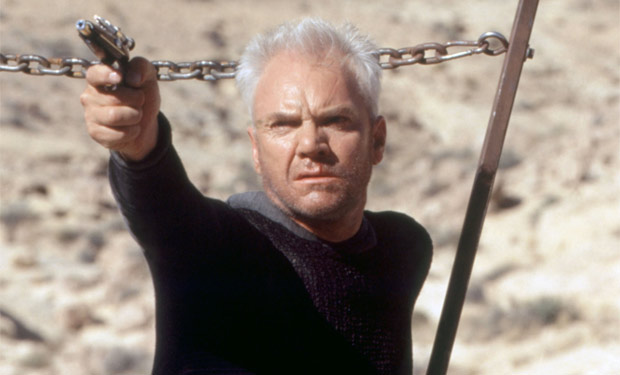 Posted by Scott Neumyer on
Malcolm McDowell played mad scientist Dr. Tolian Soran in the 1994 film "Star Trek: Generations" and soon became known around Trek circles as "the man who killed Captain Kirk." He's a "Star Trek" alumnus so, of course when we had a chance to chat with the actor to discuss his latest film "Suing the Devil," we had to ask him about his love for Trek and his thoughts on the blockbuster 2009 J.J. Abrams reboot.
"I thought it was wonderful," said McDowell so enthusiastically that you'd think he was in the film. "Whenever they can do a sequel and it's done by somebody like J.J. Abrams, of course it's going to be very, very, very interesting. He's a very talented guy."
On the prospect of seeing the villain revealed for the follow-up to the 2009 film, McDowell said "I've very interested to see it. I'm sure it'll be great."
And while McDowell might not be heading to any "Star Trek" conventions anytime soon, he does love the franchise just like the rest of its fans.
"I'm not such a stellar Trekkie," he said, "but I just enjoy it from the point of view of being a regular member of the audience. It'll be fun."
We think so too, Malcolm.
You can see Malcolm McDowell playing Satan in "Suing the Devil" On Demand and Digital Download now.