"Thor 2" recruits Mads Mikkelsen as chief bad guy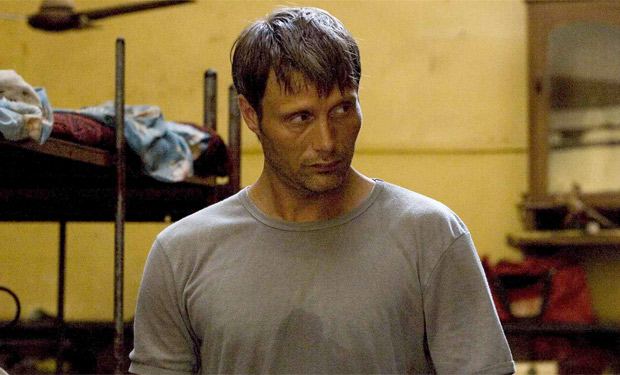 Posted by Terri Schwartz on
It seems like Loki won't be "Thor 2's" villain after all. The Trickster god will be playing second fiddle to Mads Mikkelson, who has been reportedly been cast as the upcoming Marvel movie's baddie.
Variety has the news, adding that it has not been announced what part Mikkelsen will play. The outlet still describes Loki as an "antagonist" and says that Tom Hiddleston will have "a big part," so maybe he won't be switching sides to help his older brother out this time around.
There's not much known about the plot of "Thor 2" other than the fact that it won't progress the Thanos storyline introduced at the end of "The Avengers." Mikkelsen is the first new cast member we know of who is joining the movie, which will mark the return of Chris Hemsworth, Hiddleston, Idris Elba, Natalie Portman, Anthony Hopkins and Jaimie Alexander.
Our hope — and the one that's been echoed by Hemsworth — is that "Thor 2" spends a good deal of time in Asgard. Without the plot line of Thor being cast down to Earth, there's not as much of a reason for him to be down there (except his lady love, Jane). With "Game of Thrones" director Alan Taylor at the helm, we'd love to see a bit more of the fantastical side of the "Thor" universe.
"Thor 2" is slated to hit theaters on November 15, 2013.
What role do you think Mikkelsen will be playing? Tell us in the comments section below or on Facebook and Twitter.