Marvel Studios' Kevin Feige talks "Spider-Man," "X-Men" and "Fantastic Four"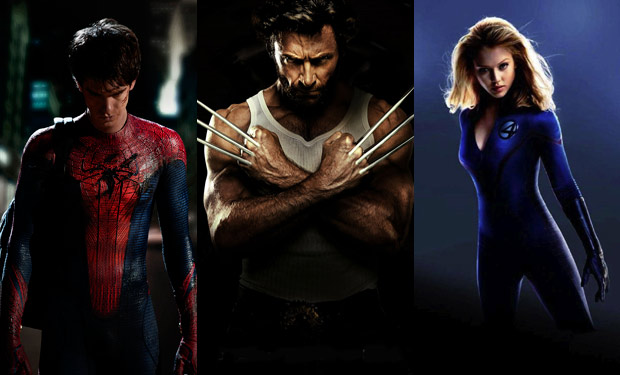 Posted by Terri Schwartz on
"The Avengers" is finally coming out this Friday, and we largely have Kevin Feige to thank for that.
The Marvel Studios president had a lengthy conversation with Wired recently that touches on a lot of subjects, including the Marvel properties owned by other studios. The magazine asked whether it was difficult assembling the Avengers without such big names as Spider-Man, the X-Men and the Fantastic Four in their arsenal, but Feige said it ultimately worked out to Marvel's advantage.
"Well, look, clearly we would prefer everything be at home, so to speak. But all the contracts are different. Some of them have very firm reversion dates, and some of them we don't expect to get back any time soon, let's put it that way. We're fine with that," Feige said. "We have a great relationship with Sony and Fox. Would we like to have them all back? Sure. But we are more than comfortable with the way things stand now, because it worked out pretty well, right?"
He continued, "The Avengers is a gargantuan part of the Marvel Universe, as big a part or bigger than X-Men, bigger than Fantastic Four. There's no doubt that Spider-Man is the most well-known, but in terms of families of characters, Avengers is bigger. Yes, the book has been around so long that almost every single character has popped in and out at some point. But there was a little bit of planning and a lot of luck that we ended up with Iron Man, Hulk, Thor, Captain America, Hawkeye, Widow, Fury, SHIELD, all within our rights. Because that obviously led up to 'The Avengers.'"
The whole chat is very interesting, but one of the greatest moments comes at the end when Feige starts talking about how superhero movies got a big boost in 2008. He thanks Christopher Nolan's "The Dark Knight" for that, but also comments on how studios' views on the comic book genre has changed over the past decade.
"Chris Nolan's Batman is the greatest thing that happened because it bolstered everything. Imagine the one-two punch in 2008 of 'Iron Man' and 'Dark Knight'? It was great," Feige said. "Six years earlier I was having conversations with studio execs where they'd say, 'Why don't you come work for us? These comic book movies can't last forever. It's probably towards the tail end.' And I, being with big bright-eyed naiveté would go, 'I don't know, I think we can do more. I think there's more fun to be had.'"
Do you wish that Marvel had control of Spider-Man, the X-Men and the Fantastic Four as well? Tell us in the comments section below or on Facebook and Twitter.