Marvel Studios' Kevin Feige talks "Captain America 2" and the Skrulls in "The Avengers"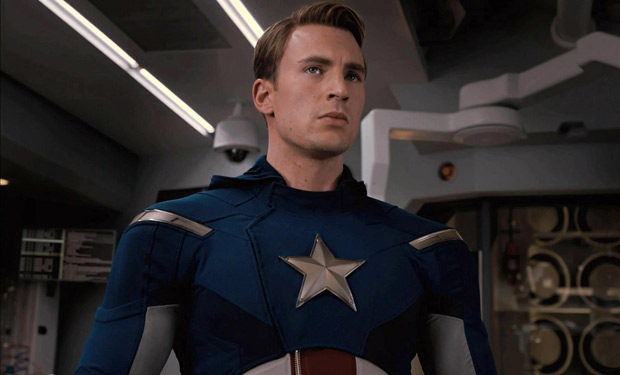 Posted by Terri Schwartz on
It's official: "The Avengers" was a huge success. But after Marvel finally brought their various superhero properties into one epic ensemble blockbuster, it's time to send them their own separate ways again.
In an interview with CHUD, Marvel Studios president Kevin Feige said that the next few standalone movies will have the Avengers standing very much on their own.
"If we do an 'Avengers 2' it will be after ['Iron Man 3,' 'Thor 2,' 'Captain America 2']. They have to grow, they have to change," he said. "What they've gone through in this movie will impact their state of mind and where they stand in their next movies. Then whatever they go through in those movies is going to affect where we meet them in the next Avengers film. But I think people will be surprised to see, as we go forward – particularly in 'Iron Man 3' – the notion of how singular the stories can become. 'Iron Man 3' is a very singular Tony Stark story. As is 'Thor 2.'"
The only upcoming movie to really diverge from this will be "Captain America 2," Feige explained. "Cap, who is stuck in the modern day with no friends or family, there will be some revelations of who is still alive from his days in WWII, but S.H.I.E.L.D. and Nick Fury are kind of his confidants right now," he said. "So of all these movies, 'Captain America 2' will be most closely associated with 'Avengers.'"
Speaking of S.H.I.E.L.D., it turns out that they almost didn't appear in the movie — until Feige realized Marvel had the rights to the property.
By now we've already heard the story of how Marvel opted to introduce S.H.I.E.L.D. to their movie franchise, but Feige said that he almost knocked the idea down before it was brought to fruition.
"Some of the writers asked, 'Hey we want to have an agent who is sort of trailing Tony Stark, and is asking questions to add an air of mystery and global consequence to what he's doing. Can we use S.H.I.E.L.D.?' And I said, no no, you can't do that," Feige said. "I said that as a knee-jerk reaction because that is what I would always say when people writing 'Fantastic Four' or 'X-Men' or 'Spider-Man' or whatever — I'm not saying they all asked for S.H.I.E.L.D., but many of them would ask for something that wasn't in their contract. So my knee-jerk was no no. But then I thought, oh wait, you can! Of course you can! It's ours! We have it!"
Something they don't have, though, is the complete rights to the Skrulls. That's one of the main reasons the alien race didn't appear in "The Avengers," apparently.
"Skrulls have a big connection to 'Fantastic Four.' So there are some contractual limitations about who can do what when it comes to Skrulls," Feige said. "Though that is not why we didn't do Skrulls. There is already enough going on in this movie."
Are you glad the next Marvel movies will be more standalone? Are you disappointed the Skrulls didn't appear? Tell us in the comments section below or on Facebook and Twitter.