"Avengers" director Joss Whedon thanks his fans in open letter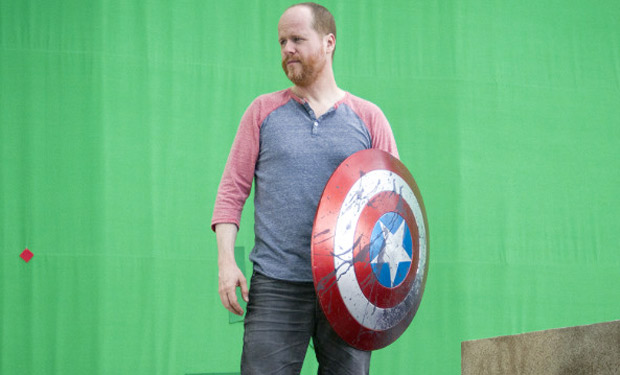 Posted by Aubrey Sitterson on
If you've been paying any kind of attention to anything in the past week or so, you should be well-aware that "The Avengers," written and directed by Joss Whedon, has been an absolutely colossal, box office records-shattering hit. As a response to the massive success of his latest film, Whedon recently took to his unofficial official website, Whedonesque.com to issue a "Thank you" letter to his fans that was appropriately, yes, "Whedonesque."
Whedon's open letter starts off by explaining that despite the massive success of "The Avengers," he has yet to have "an emotional reaction to it, like a person would." He then launches into how he's been told that his life is about to change, including the ability to finance his dream project, hopefully jokingly pointing that particular film out as being "the reboot of 'Air Bud' that we all feel is so long overdue."
Jokes about dogs playing Jai Alai aside, however, the bulk of Whedon's letter is taken up by thank-yous and compliments to his fans, slotted in between Whedonesque joke-asides that make the entire thing feel like it could have been a conversation between Buffy and Xander, circa season four – you know, before things started getting really weird and wacky.
What doesn't change is anything that matters. What doesn't change is that I've had the smartest, most loyal, most passionate, most articulate group of — I'm not even gonna say fans. I'm going with "peeps" — that any cult oddity such as my bad self could have dreamt of. When almost no one was watching, when people probably should have STOPPED watching, I've had three constants: my family and friends, my collaborators (often the same), and y'all.
Putting aside my issue with a guy born in New York City busting out the word "y'all," Whedon's letter reads as a remarkably open and honest missive to his fans – excuse me, "peeps" – and supporters. Following the letter itself, he goes into a fake Q&A with Rutherford D. Actualperson, in which Whedon expresses his commitment to projects like "Dr. Horrible" and his undying love for the medium of television. Check out the full thing here.
What did you think of Whedon's letter? Tell us in the comments below or on Facebook and Twitter.