Go on-location with "John Carter" in this exclusive DVD/Blu-ray featurette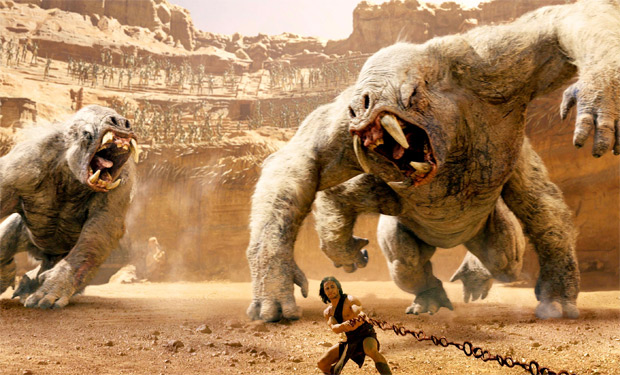 Posted by Brian Jacks on
"John Carter" may not have had quite the box office response its filmmakers were hoping for, but that isn't to say it's not a bombastic sci-fi flick with some downright memorizing scenes. One of those key sequences involved John Carter going toe-to-toe with a Martian monster, gladiator-style in an arena.
With the film coming out on DVD and Blu-ray on June 5, now we get to peek inside the making of that particular scene. In the video below, take a gander at how the second unit director set up the shots as the weather decided to take a turn for the worst.
Do you plan on picking up "John Carter" on DVD or Blu-ray? Let us know in the comments below.