James Cameron will continue making "Avatar" movies and nothing else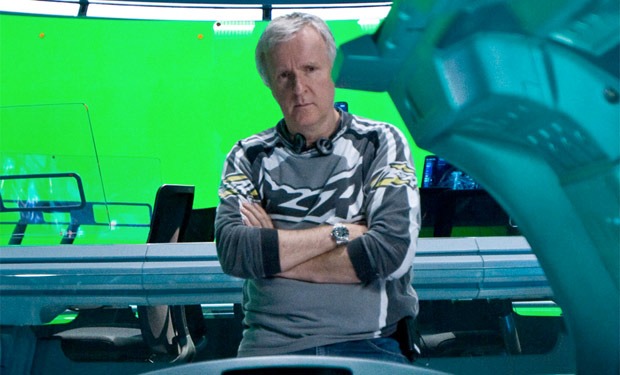 Posted by Terri Schwartz on
James Cameron is done making other people's movies.
In an interview with The New York Times, the "Terminator," "Aliens" and "Titanic" director has said he's "in the 'Avatar' business" right now, and is not going to be making any other movies outside of that any time soon.
"I've divided my time over the last 16 years over deep ocean exploration and filmmaking. I've made two movies in 16 years, and I've done eight expeditions. Last year I basically completely disbanded my production company's development arm. So I'm not interested in developing anything," the 57-year-old director said. "I'm making 'Avatar 2,' "Avatar 3," maybe "Avatar 4," and I'm not going to produce other people's movies for them. I'm not interested in taking scripts."
It seems like he's saying there that he's not going to be making any movies other than "Avatar" from now on, but we're not sure that's actually what he means. Cameron goes on to clarify his statements, and it seems like what he means is that he'll make more movies as long as he's the one completely in charge of their creation.
"That all sounds I suppose a little bit restricted, but the point is I think within the "Avatar" landscape I can say everything I need to say that I think needs to be said, in terms of the state of the world and what I think we need to be doing about it. And doing it in an entertaining way," he said. "And anything I can't say in that area, I want to say through documentaries, which I'm continuing. I've done five documentaries in the last 10 years, and I'll hopefully do a lot more."
So what about Cameron's other pet project, the adaptation of "Battle Angel Alita"? These statements seem to align themselves with what he told MTV News about it last month.
"I see the good the 'Avatar' franchise can do in terms of keeping a world audience cognizant of our relationship with nature, but doing it in an entertainment context," Cameron said. "Ultimately I think there's more good to be done there than with 'Battle Angel.' 'Battle Angel' is just a great, kick-ass story."
That being said, he went on to say he hopes to make the movie one day. "It would have to be pried out of my cold dead fingers," Cameron said. "But on the other hand, I don't want to take it to my grave either. [We want to see it] at some point, yeah."
Would you want to see Cameron make other movies beyond "Avatar," or just stick to this franchise? Tell us in the comments section below or on Facebook and Twitter.