Isabelle Fuhrman talks meeting Will and Jaden Smith for Shyamalan's "After Earth"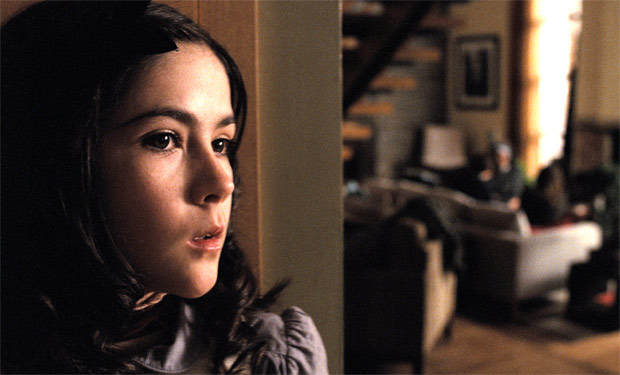 Posted by Terri Schwartz on
The film "After Earth" has been an intriguing project ever since it was announced. It's M. Night Shyamalan's follow-up to 2010's "The Last Airbender," and teams the director with stars Will Smith and Jaden Smith. The sci-fi flick will be something new for both Shyamalan and Jaden, but is a good opportunity for the younger Smith to stretch his acting abilities.
In addition to the father-son duo, "The Hunger Games" star Isabelle Fuhrman also stars in the film. IFC caught up with the actress and found out that filming on "After Earth" actually began the following day.
"I'm very excited to get back out there, tonight actually, and start filming tomorrow," she said.
This will be the second time the Smiths have acted together, the first being Jaden's film debut in 2006's "The Pursuit of Happyness." Furhman told us that Will and Jaden both seemed great when she met them previously.
"I have met with Will and Jaden, I met them about a month ago when I went to rehearsals," she said. "Will is hilarious and Jaden's such a sweet guy."
Fuhrman plays Rayna, a friend of Jaden's character from the home planet. The cast also includes Zoe Kravitz (son of Fuhrman's "The Hunger Games" costar Lenny Kravitz) as Will's daughter and Sophie Okonedo as his wife.
"After Earth" follows the Smith's father-son characters after they crash land on Earth many years after it was deemed uninhabitable for humans. It is up to Jaden's character to save his father from the danger they face on Earth.
Production is set to start in Utah and Pennsylvania. "After Earth" is slated for release on June 7, 2013.
Are you looking forward to seeing "After Earth"? Do you think Shyamalan will be able to redeem himself? Tell us in the comments section below or on Facebook and Twitter.