Isabelle Fuhrman to star in "Suspiria" remake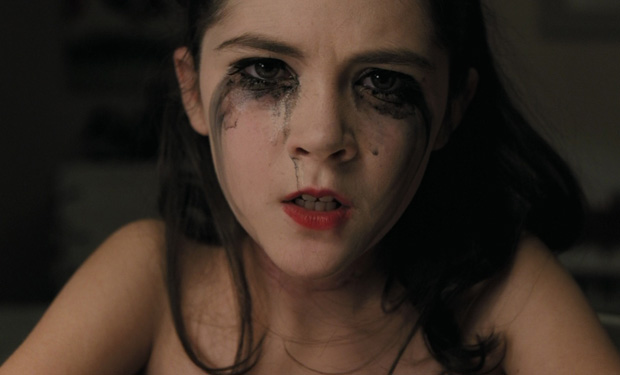 Posted by Rick Marshall on
Late last year, we spoke to "Pineapple Express" director David Gordon Green about his plans to make a new film based on Dario Argento's 1977 horror classic "Suspiria." At the time, he said the success of low-budget horrors like "Paranormal Activity" had made something like "Suspiria" a tough sell in Hollywood.
Apparently, it wasn't too tough of a sell, as the cast of Green's "Suspiria" was announced this week.
Leading the cast of the film is "Orphan" star Isabelle Fuhrman, who will play Suzie, a young girl who travels to Europe to attend a prestigious school. When her fellow students start dying in horrible fashion, she begins to suspect that all is not as it appears within the halls of the school.
No stranger to creepy horror films, Fuhrman's first major role was the lead in 2009's "Orphan." In that film, she played a girl with some terrifying secrets who is adopted by a young couple (played by Vera Farmiga and Peter Sarsgaard). More recently, Fuhrman played one of the children competing for her life in "The Hunger Games."
Fuhrman will be joined on the "Suspiria" cast by Isabelle Huppert ("The Piano Teacher"), Janet McTeer ("Tideland"), Michael Nyqvist ("The Girl with the Dragon Tattoo"), and Antje Traue ("Pandorum"). The script for the film was co-written by Green and Chris Gebert.
Argento's original film was known for its graphic visual imagery and moody, suspenseful tone, and is one of the award-winning Italian filmmaker's best-known projects.
The announcement of the film's cast comes just before the start of this year's Cannes Film Festival, and the timing is quite intentional. The film's producers are looking to sell the film at this year's festival.
Filming on "Suspiria" is scheduled to begin this September.
What do you think of Isabelle Fuhrman playing Suzie in the "Suspiria" remake? Chime in below or on Facebook or Twitter.