Latest "Iron Man 3" casting offers more hints about Marvel's next movie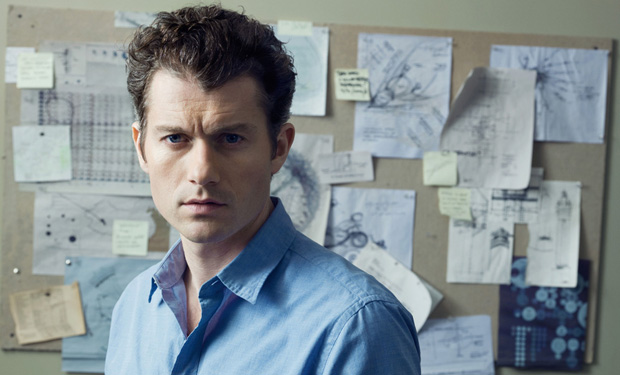 Posted by Rick Marshall on
James Badge Dale has joined the cast of "Iron Man 3," the next installment of Marvel Studios' cinematic universe.
"The Departed" and "Shame" actor will play a character named Eric Savin, and joins confirmed cast members Robert Downey Jr., Gwyneth Paltrow, Guy Pearce, Sir Ben Kingsley, and Don Cheadle. Originally reported by Variety, Dale's casting could offer some interesting hints about plot points in the film, which is rumored to be based on author Warren Ellis' six-issue "Extremis" story arc that ran from 2005-2006 in The Invincible Iron Man series.
In the Marvel Comics universe, Eric Savin was a Lieutenant Colonel in the United States Army who stepped on a landmine and was subsequently resurrected as a cyborg nicknamed "Coldblood." After rebelling against the shady agency that performed the surgery on him, he became a mercenary who was often hired for jobs that involved super-powered individuals. He frequently struggled to assert his humanity over his cold, robotic programming.
Dale's character isn't the only new addition to the "Iron Man 3" cast with some history in the comics world, either. Pearce is also confirmed to play Dr. Aldrich Killian, a character from Ellis' story arc who is one of the creators of the "Extremis" project — an experiment that uses nanotechnology to replicate the super-soldier serum that gave Captain America his powers.
While rumors peg Kingsley as infamous Iron Man villain The Mandarin, his role hasn't been confirmed at this point.
With the success of "The Avengers," it's no surprise that things are moving along quickly for "Iron Man 3," which kicks off the second over-arching chapter of Marvel's movie-verse. "Iron Man 3" is scheduled for release on May 3, 2013.