"Iron Man 3" villain The Mandarin revealed, plus possible Iron Patriot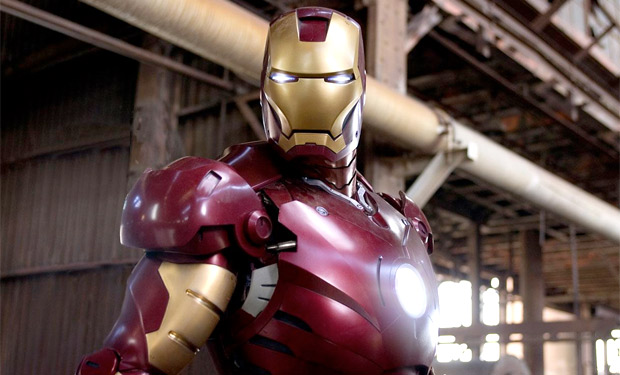 Posted by Terri Schwartz on
Someone's not doing a good job of keeping quiet about "Iron Man 3." A whole bunch of news has come out about the film's story, and it's given away a lot of tidbits of information that Marvel has been trying to keep secret. Be warned, you shouldn't read this article if you're looking to stay spoiler free.
First up, Latino Review has heard from a crew member that, as many speculated, Ben Kingsley will be playing the Mandarin. It's just that he won't be the movie's big bad. That role will be played by Guy Pearce, whose Aldrich Killian will be the main person out to get Tony Stark. The Mandarin will still be involved in his evil schemes, but will stay on the sidelines.
That backs up what ComicBook.com found out from the North Carolina set of the movie.
"While talking to some Wilmington locals, we had one source involved with the production tell us that Mandarin was definitely the villain," ComicBook.com writes. "He said Mandarin had a set of twins that did most of his dirty work for him. Another source who had visited EUE/Screen Gems Studios told us that the sets they were building included Chinese storefronts."
We never really doubted that Kingsley would be playing the Mandarin despite people involved in the movie claiming otherwise, but it's nice to have it unofficially confirmed. In other "Iron Man 3" news, ComingSoon.net has learned that the flick will feature the Iron Patriot. It's unclear who will be playing the character or how it will fit into the story since in the comics its created by "Spider-Man" villain Norman Osborn, but it will be in the movie nonetheless. The Superficial has scored some set photos showing the new suit of armor being walked around the set.
"Iron Man 3" stars Robert Downey Jr., Gwyneth Paltrow, Don Cheadle, Rebecca Hall, Guy Pearce, Ben Kingsley and James Badge Dale. It's due in theaters on May 3, 2013.
What do you think of these new "Iron Man 3" developments? Tell us in the comments section below or on Facebook and Twitter.