Help raise funds for the Eddie Pepitone documentary "The Bitter Buddha"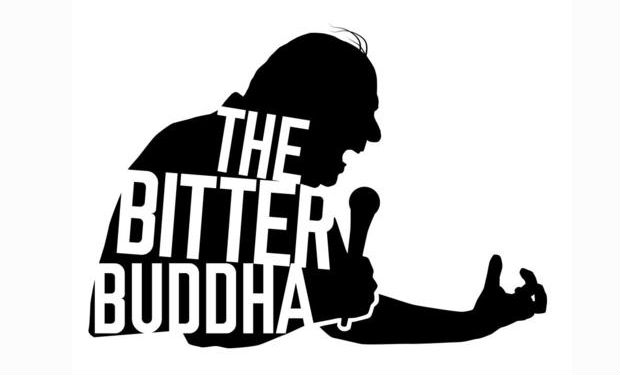 Posted by Melissa Locker on
Eddie Pepitone is a comedian and for those in the know, Eddie Pepitone is THE comedian. It seems clear that funny people think Pepitone is funny. Yet for some reason Pepitone hasn't achieved the level of fame he deserves and for years was mostly known inside of comedy circles. Now, thanks to the success of his podcast, The Long Shot, and his frequent contributions to other comedy podcasts like WTF with Marc Maron (hey, we know that guy) his career is finally on the rise.
Now the beloved fixture of the comedy community is finally breaking out. He has over a million views for his daily Youtube video series Puddin', released his first stand-up album, A Great Stillness, and he's starting to tour nationally. He also has a documentary called "The Bitter Buddha," which stars himself and features some of our other favorite comedians including Maron and our Comedy Bang! Bang! host Scott Aukerman. The film is directed by Steven Feinartz, and stars Pepitone, Sarah Silverman, Zach Galifianakis and a cavalcade of comics including Patton Oswalt, Todd Barry, Dana Gould, and Paul F. Tompkins. The film is all ready to go except for the small issue of funding and distribution. That's where you come in: They are having a fundraiser in Los Angeles to help Pepitone finish the documentary and get it out to distributors. As part of the festivities, Maron, Jen Kirkman (Chelsea Lately), Paul Scheer (Human Giant), Rob Delaney (twitter legend) and more will be performing. If you're around Los Angeles and love comedy be sure to head to The Echoplex on June 26th to help get this film out in the world. Check out the flyer below for details.
Here's the trailer for "The Bitter Buddha":

Here's the flyer for the fundraiser:
Want the latest news from IFC? Like us on Facebook and follow us on @IFCtv. You can also like Bunk and Comedy Bang! Bang!.