Watch Gina Carano train like a badass in this exclusive DVD/Blu-ray clip from "Haywire"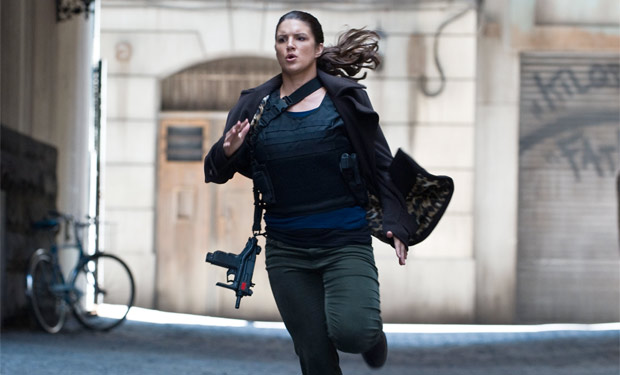 Posted by Brian Jacks on
One of the more exciting films of last year was Steven Soderbergh's "Haywire," starring MMA champ Gina Carano as an elite undercover operative betrayed by her employer and out to get revenge. Under Soderbergh's careful direction, the action flick featured some outrageously entertaining scenes, including one jaw-dropper fight between Carano and Michael Fassbender.
Although Carano has a fair amount of fight experience, she still underwent a stint of arduous training for the film. That's the subject of our exclusive clip from the "Haywire" DVD and Blu-ray special features. In it, we see Carano going through the ropes of being a special operations commando, and we hear from her instructor. Check it out below and then pick up your copy of "Haywire" in stores now.
video player loading
.
.
.
Do you plan on checking out "Haywire"? Let us know in the comments below!