A film festival judge takes us behind the scenes of how awards are dolled out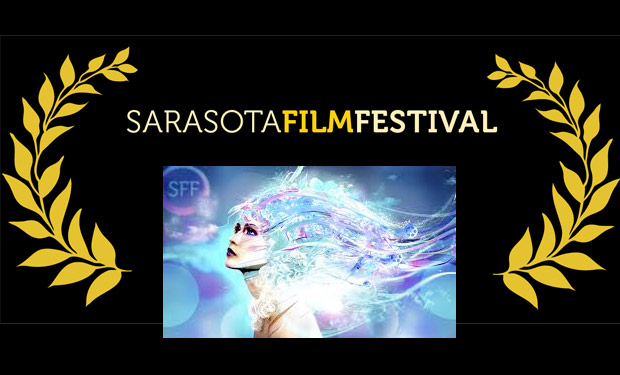 Posted by IFC on
By Jordan Hoffman
At some point in mid-February one of the many publicists I deal with on a regular basis in New York asked if I was planning on going to the Sarasota Film Festival in April. If I had my druthers, I'd go, I said. I love film festivals. You watch movies all day and eat prosciutto-wrapped asparagus all night. But it didn't look like it was in the cards.
My superpower, however, is getting publicists to think I am far more important than I actually am. Seriously, if it were an Olympic event I'd be a five-time medalist. I was soon offered a position on one of the three juries at this prestigious fest, which meant a couple of days down in Florida on someone else's dime. Who was I to say no?
I've been on a festival jury before (2011 Fantastic Fest) and I have been a working critic for five years, but what the folks making the offer may not have known was that, in a previous life, I was (and hope to one day be again) an independent filmmaker. Two of my films have gone off to various corners of the Earth and each came back with their fair share of laurel wreaths for the poster. Did it make me rich and famous? No. But it kept me from hitting rock bottom a few times, as family members and girlfriends could remind me that, hey, at least we won that audience award up in Rhode Island.
Considering that I'd been "on the other side," I was going to take my job as a juror very seriously. There were nine films in my section, a division dedicated to low budget and, in some cases, first time films. Five of the films were being sent to me on DVD, the remainder I'd see down during fest.
When the package came I popped 'em without doing any research. The first film I watched was called "In Our Nature," and when the opening credits ran I was surprised to see some known Hollywood actors. Jena Malone (whom I've been fond of since "Contact") and Gabrielle Union play opposite Zach Gilford and John Slattery.
The movie is awful. It's everything you worry an independent movie is going to be. A bunch of whiners go up to a cabin in the woods to sit around and talk their feelings to one another. The camera doesn't move, the scenes are endless and I immediately regretted saying yes to being on the jury. What if the other 8 movies were this bad?
The next movie I put it was called "Richard's Wedding." It starts with two people walking down a street in Brooklyn just yapping. The scene doesn't end, but they're being a little funny. It has a neo-Seinfeld vibe. Then I notice that some of zings get really good. Still there's hardly anything resembling a plot and the camera and sound work make it seem like this flick cost 89 cents to make, but I find myself laughing out loud quite a bit, then really starting to like the characters.
"Richard's Wedding" soon presents itself as something of a three-act play. In the first act, a man and a women walk to an apartment to meet up with others before going to a wedding. In the second act they hang out at the apartment and rib one another and drink. In the third act they all go to the park where the wedding is, of course, a disaster.
Something odd happened when they got to that apartment, however. When the actor opened the door my skin got cold. I KNOW that guy! The actor playing the douchey rich guy was actually someone I worked with for two years back in the early aughts. We both worked part time at a horrible place and made fun of our dipshit boss. In fact, he even showed up for one quick line of dialogue in my first film.
I was devastated. Clearly this was a conflict of interest, no? I mean, I would be rooting for my friend, right? But the thing is, I was really digging "Richard's Wedding" on its own merits – and I haven't seen this actor in at least five years. I pressed on.
The third film was called "Welcome to Pine Hill" and it grabbed me from the first scene. It is a moody and evocative film about an African-American from Brooklyn trying to sever the ties to his criminal past by working a boring job in Manhattan. He discovers he has inoperable cancer and decides he must settle his old debts before he can find peace.
Wow, I just made the movie sound really maudlin, and I swear it is anything but. It is artfully shot and understated – and loaded with natural performances and finely observed set pieces. I'm instantly smitten with this film and don't see how anything else could top it.
Then I see the next film and think, hey, this one is pretty good, too. It is called "The Unspeakable Act," and my mind is somewhat blown. The titular act is incest, but this is no exploitation film. It's like Eric Rohmer's "The Green Ray" meets Whit Stillman's "Damsels in Distress." It has mannered, almost surreal dialogue and is shot with bright colors in one of those gorgeous Victorian Brooklyn homes like in "Sophie's Choice." It is one of the most steadfastly true to its own peculiar vision things I've seen in quite a long time.
I get a return of the queasy feeling again when I realize that the director, Dan Sallit, is someone else I know. He, at least, I haven't seen since around 1997, but way back when I met him when I was working for an independent producer in New York.
The last film I watch on DVD called "See Girl Run" also has some known stars, Robin Tunney and Adam Scott, and it might even be worse than "In Our Nature." And I really like Adam Scott, so this was particularly annoying.
A few days later I fly down to Sarasota and immediately proceed to get my ass kissed by volunteers and filmmakers who see the word "jury" on my badge. I'm a married man and don't get out that much, so this was a very gratifying experience.
I quickly confess to the fest director that I kinda-sorta know some of the people involved in some of the films. I expect to be sent back to New York on a bus. I'm told, however, to just be fair, and be a professional, and let everyone else on the jury know.
I meet my two fellow jurors. One is an old friend, Keith Uhlich of Time Out New York, whose tastes often align with mine, and a fella I don't know named Michael Dunaway from Paste Magazine. (After fifteen minutes, however, I feel like I've known him for years. He may be the most gregarious person I've met.) We were three not at all angry men.
On my own I see Kris wife-of-Joe Swanberg's "Empire Builder." Another story about people going up to a cabin in the woods, but this one stars the current low budget it-girl Kate Lyn Sheil, and that alone makes it stand out. It is a really emotionally reserved and subtle film about marital infidelity, but it doesn't get too hysterical. How could it have time, it is only 72 minutes? I like the movie a great deal, but I'm not bananas for it.
After this came a real joy, Jonathan Lisecki's "Gayby." The premise may not jump out as the most original idea in the world – gay man and straight woman decide to have a kid, shenanigans ensue – but the writing is really hilarious and the extended supporting cast is simply fantastic. We jurors watch this as a group and everyone has a good time.
After this came another Kate Lyn Sheil vehicle, "Sun Don't Shine." This time she's on the lam with her boyfriend after stabbing her husband. Even though there's a lot more stuff going on in it, I find myself more intrigued by "Empire Buildier." But, really, it shouldn't be a contest. Oh, wait! Actually, it IS a contest! And I'm the judge! Pressure!
The last film we saw was called. . . um. . .oh, crap I can't remember the name. And I can barely remember the movie. Hold on, let me look it up again. Ah, it was called "Leave Me Like You Found Me." It's about people walking around the woods being mad at each other.
So we'd seen our nine films. (And I snuck in two other ones not in our category, too.) Then we had to hammer it out. Where best to decide? Brunch!
The nine jurors (three panels each with three people) gathered and the head of the festival (the esteemed Tom Hall) quietly observed the discussion, fingers poised over an iPad ready to take the names of the winner.
The only rule was that we pick at least one winner. We could give jury prizes, too, but we should restrict it to only two. So this meant we could honor three films.
From my point of view, I wanted to give the awards to the movies I liked best, but also the ones that could really benefit from an additional laurel leaf on the poster.
I really loved "Welcome to Pine Hill," and it won the best film at Slamdance. An additional award would make it seem like a mandate, and, hopefully, help the film get distribution. "The Unspeakable Act," however, is a really challenging film, and this was its debut. An award first out of the gate could help this uncompromising film get programmed elsewhere. Then there was "Gayby" and "Richard's Wedding," both very funny and crowdpleasing.
Of the three groups there, we were the first to reach a decision that everyone could sign-off on. I'd like to believe that it is because we picked the right winners.
It would be unfair to my fellow jurors to lift the veil back too far, but we came up with a compromise we could live with. "The Unspeakable Act" is a movie that is intense and unique and wholly original. It would win best film. We all loved "Welcome to Pine Hill" (though, I may have been its strongest booster) and felt a special jury prize was in order. Much of what makes that film so memorable is its lead role, so we gave a prize for performance to its lead actor Shannon Harper. Next we wanted to award something for writing, and, at the end of the day, we felt we had to salute the zing-tastic "Richard's Wedding." We felt a little guilty about leaving "Gayby" out to dry, but just a few days later it landed a distribution deal, so I think it may have all worked out in the end.
So that's how the sausage gets made. I left out all the stuff about the parties that included Mexican wrestlers, the Flying Wallendas and David Carr, but to experience an extended weekend at a place as welcoming and enriching as the Sarasota Film Festival is really something you need to do on your own. I also recommend wearing the coveted purple lanyard because it can get you in ANYWHERE.