Exclusive Premiere: Masha Qrella "Take Me Out"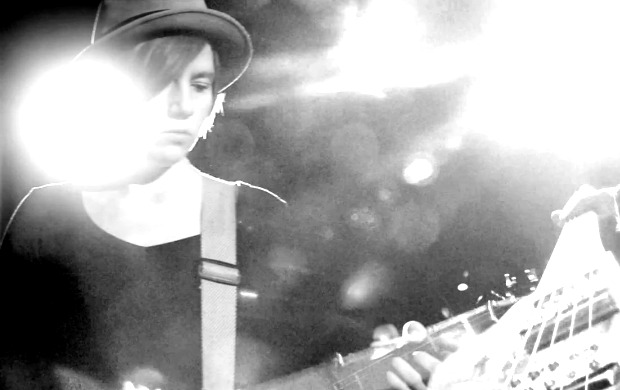 Posted by Melissa Locker on
Berlin-based songwriter Masha Qrella has announced the release of her long-awaited album, Analogies, which will be out on June 5th with Morr Music. This album marks her first original studio material since 2005, which is seven years too long for fans of Qrella's diverse and dramatic indie rock. As a founding member of Berlin-based bands Mina and Contriva, Qrella is an old hand at making compellingly catchy tunes that veer all over the musical spectrum from lighthearted pop to breezy folk-inflected tunes to mesmerizing guitar rock. She first stepped out as a singer/songwriter in her own right with the release of her first solo album "Luck." After two more full-lengths, one of which, "Speak Low," was a collection of beautifully-rendered Kurt Weill and Frederick Loewe cover songs, Qrella finally returned to the studio. Her latest LP, Analogies, is a timeless album full of lilting tunes and riotous emotions. Whatever Qrella has been doing the last six years, she has imbued these life experience into the new album creating a genuine and more mature work, which will thrill old fans and surely earn her new ones.
Today we are premiering the video for "Take Me Out." The song is part of the soundtrack for an intense award-winning documentary "Meine Freiheit, Deine Freiheit" about women in prison, which premieres this week after garnering buzz on the festival circuit. The song is pure Qrella, a distinct and thrilling singer songwriter stylishness with just enough pop loops to keep you on your toes and rock beats to knock you over. It's an impeccable return for Qrella and we hope she doesn't take another six years before making more music.
Masha Qrella "Take Me Out":
video player loading
.
.
.