"Ant-Man" will be a post-"The Avengers" movie says Edgar Wright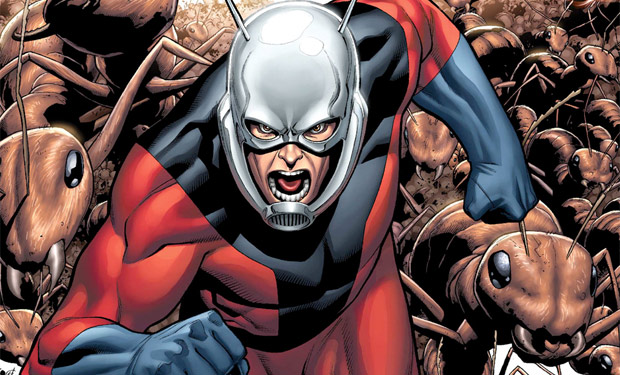 Posted by Terri Schwartz on
We don't know if you heard the news, but "The Avengers" had the biggest US opening of all time. Ever. So it comes as no surprise that some post-"Avengers" Marvel news is coming at us fast and furious after the weekend's success.
Edgar Wright took to Twitter Saturday to tease that his long-awaited adaptation of "Ant-Man" actually might be closer than we think. Of course, he said it in fewer words, but that was the general idea.
"Received this in the mail. What can it mean?" the "Scott Pilgrim vs. The World" director tweeted alongside a picture that clearly teased "Ant-Man."
We already know that there are going to be two post-"Avengers" movies that should be announced soon over the next few years, and our guess was that they could be "Guardians of the Galaxy" and "Inhumans." But could one of them actually be "Ant-Man"? We can only hope, especially with Wright and "Attack the Block's" Joe Cornish writing and (fingers crossed) directing.
Last we heard about the project, Marvel Studios president Kevin Feige told Bleeding Cool that the movie was coming close to actually happening.
"It's somewhere. I'll just say it's closer than it's ever been in its long maybe eight year history, and I usually e-mail Edgar every two or three days and over those eight years its got further away and closer," he said. "We are now closer than we've ever been. So I hope it will come together shortly."
Are you looking forward to Edgar Wright's adaptation of "Ant-Man"? Tell us in the comments section below or on Facebook/a> and Twitter.