"Django Unchained" might feature some "surprise co-stars"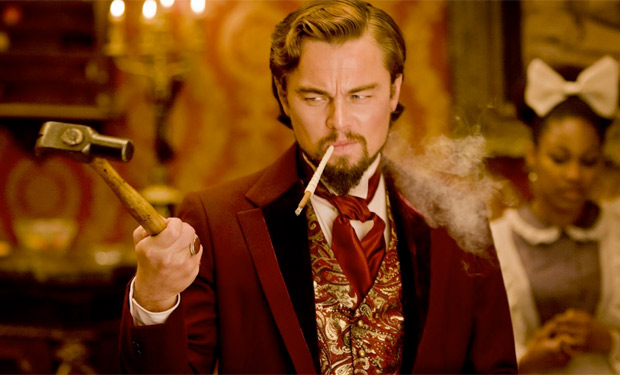 Posted by Terri Schwartz on
Several minutes of "Django Unchained" were shown at the Cannes Film Festival on Monday, and the response has been overwhelmingly positive. As if we weren't already excited enough for Quentin Tarantino's first film since "Inglorious Basterds," many of the press who got to see the footage from the movie said that it was Tarantino at its finest.
That's all well and good, but it seems like Tarantino might have a few tricks up his sleeves as well. In a conversation with Deadline following the screening of the footage, Harvey Weinstein said that "Django Unchained" will be in production for another month and "may be adding a couple of 'surprise' co-stars." Interesting. Very interesting.
The movie as acquired quite the cast already, but recently saw Sacha Baron Cohen, Kurt Russell and Joseph Gordon-Levitt drop out. It's unclear if those roles are going to be scrapped, recast or altered, but it certainly does leave the opening for more actors to come on board.
The movie has a strong cast lined up already, but we'd love to see some more Tarantino regulars come on board. It already has Christoph Waltz and Samuel L. Jackon, but what about Michael Madsen, Bruce Willis or Uma Thurman. Heck, we bet even Brad Pitt would be down for a quick cameo. Fingers crossed that the actors who will "surprise" us will actually be good surprises.
Quentin Tarantino's eighth film will hit theaters on Christmas Day, December 25, 2012. It stars Jamie Foxx, Waltz, Kerry Washington, Leonardo DiCaprio, RZA, Jackson, and Walton Goggins.
Who would you like to see be a "surprise co-star" in "Django Unchained"? Tell us in the comments section below or on Facebook and Twitter.