Exclusive: Death Cab for Cutie & The Magik*Magik Orchestra Tour Trailer #4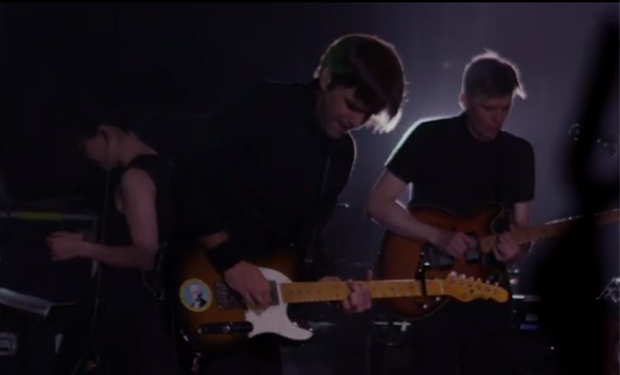 Posted by Brandon Kim on
Last week we stepped into Ben Gibbard's shoes for a moment with a peek behind the scenes of the Death Cab/Magik*Magik tour, as clips leaked out to us from director Justin Mitchell.
This is the final clip we have from the ongoing tour, which takes you right into a climactic moment of the show — some moment of ecstasy conjured by the harmony between these two west coast forces.


video player loading . . .
There are a few open dates left on the last leg of the tour for you to experience it all for yourself. Remaining tour dates:
5/1 – Knoxville, TN @ Tennessee Theatre *
5/3 – Dallas, TX @ McFarlin Memorial Auditorium *
5/4 – Austin, TX @ ACL Live at the Moody Theater * – SOLD OUT
5/6 – Mesa, AZ @ Mesa Arts Center – Ikeda Theater *
5/7 – Los Angeles, CA @ Walt Disney Concert Hall * – SOLD OUT
5/8 – Oakland, CA @ Fox Theater * – SOLD OUT
5/9 – Oakland, CA @ Fox Theater * – SOLD OUT
5/10 – Oakland, CA @ Fox Theater *
5/11 – Portland, OR @ Arlene Schnitzer Concert Hall *
5/13 – Seattle, WA @ The Paramount Theatre *
*with Youth Lagoon