Channing Tatum eyes Roland Emmerich's "White House Down"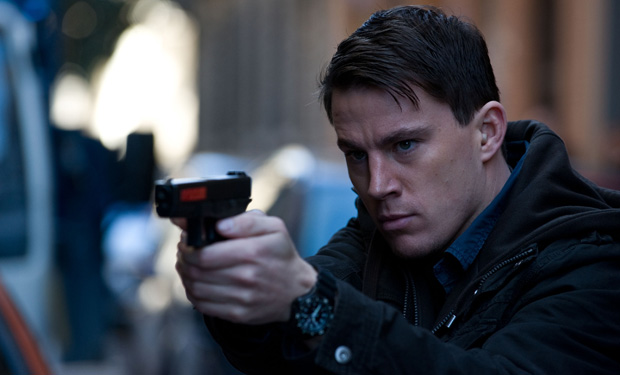 Posted by Terri Schwartz on
The last time Roland Emmerich filmed a movie about the White House, he blew it up. So forgive us for getting a bit excited about him returning to that location for his new movie, "White House Down."
The script comes from "The Amazing Spider-Man" writer James Vanderbilt and is said to be similar to "Die Hard," except set in the titular presidential mansion. "White House Down" follows a paramilitary takeover of the White House, and Deadline is reporting that Channing Tatum is in talks to star as a Secret Service agent.
Little is known about the film so far, but it did garner some attention for being the biggest spec script deal of the year. Sony picked up the flick, and it's clear that the studio has some good relations with Vanderbilt (thanks to "Spider-Man") and Tatum (thanks to "21 Jump Street").
It doesn't sound like Emmerich will be blowing anything too big up in "White House Down" (after all, what's left to destroy after the world fell to pieces in "2012"), but we like the idea of him teaming up with Tatum. The 32-year-old actor has had a great year thanks to the successes of "The Vow," "21 Jump Street" and (to a lesser extent) "Haywire," and he still has two films ("Magic Mike" and "G.I. Joe: Retaliation") that have yet to be released. He's shown that he's an actor who is capable of both comedic moments and hard-hitting action scenes, so hopefully he'll combine both of those skills if he chooses to come on board "White House Down."
What do you think of this potential pairing? Tell us in the comments section below or on Facebook and Twitter.