Check out Hot Tub with Bunk's Kurt Braunohler and Kristen Schaal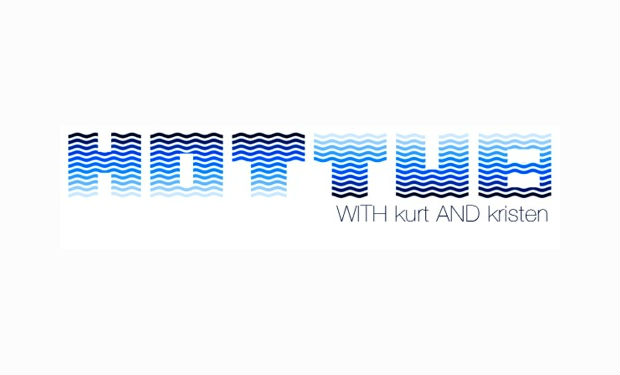 Posted by Melissa Locker on
When we were looking for a host for our new comedy game show Bunk, which premieres on IFC on June 8th at 10:30 p.m. ET right after Comedy Bang! Bang!, we wanted the best. Because we care! Luckily, the best was right in our very own backyard, sitting in a hot tub. Yes, comedian-turned-host-with-the-most Kurt Braunohler has spent a lot of time in a hot tub over the years. And you can be sure he's not sitting in that hot tub alone (hubba hubba, right?). He has Kristen Schaal (Flight of the Conchords, The Daily Show, and 30 Rock) as company. You see the hot tub is of the more metaphoric variety, which we would explain, but we dropped out of school in order to watch Kurt and Kristen host their Hot Tub variety show all the time. The dynamic duo has been hosting, starring in, and organizing Hot Tub with Kurt and Kristen since 2005. Every Monday at 8 PM, Kurt and Kristen can be found at Littlefield in Brooklyn, where the pair share emcee duties during a 90-minute set of stand-up, storytelling and live music. Recent guests include Rob Delaney, The Daily Show's Wyatt Cenac, Eugene Mirman, Gabe Liedman and lots more. But why are we still typing when we can just show you some videos? Laugh it up:
Here are Kurt and Kristen performing at SketchFest NYC in 2006:
Here's another version of their Hot Tub Variety Show in 2007:
And finally here's a recent interview and performance courtesy of BlackBook:
Want the latest news from IFC? Like us on Facebook and follow us on @IFCtv. You can also like Bunk and Comedy Bang! Bang!.
"Bunk" premieres on IFC on Friday, June 8th at 10:30/9:30c