Ben Affleck's "Argo" trailer heads from Hollywood to Iran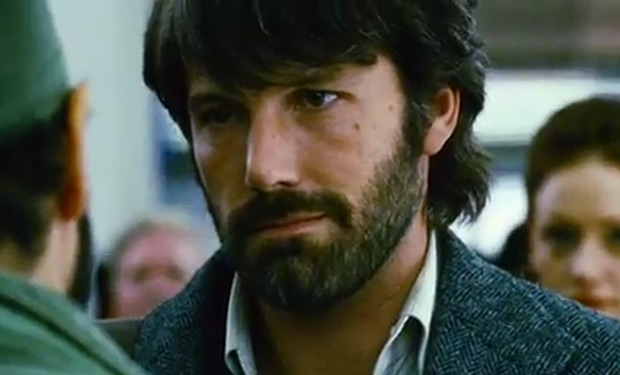 Posted by Terri Schwartz on
Ben Affleck has proven he's a directing force to be reckoned with thanks to his critically acclaimed hits "Gone Baby Gone" and "The Town," and it seems like he's going to be going three for three with his latest film, "Argo." The first trailer for the movie has arrived via The Film Stage, and we're already convinced that it's going to be Affleck's best film yet.
The movie is based on the crazy-but-true Wired article by Joshuah Bearman called "How the CIA Used a Fake Sci-Fi Fick To Rescue Americans from Tehran." You can get the basic premise of the movie from the trailer, but it follows Affleck's character Tony Mendez as a CIA member who comes up with a way to get six American hostages out of Iran following the sacking of the US embassy. He heads to Hollywood and decides to pose as a Canadian film crew trying to shoot their movie in Iran as a way to rescue the stranded Americans.
The plot is intriguing enough (especially because it's a true story) but we also can't help but be impressed by the movie's cast. Bryan Cranston has been killing it over at AMC's "Breaking Bad" over the past half a decade, and we're glad to see he's been getting so many film roles recently. He looks like he knocks another one out of the park in this flick, and are thrilled that he has such a leading role.
"Argo" also stars John Goodman, Alan Arkin, Kyle Chandler, Taylor Schilling, Victor Garber, Michael Cassidy and Clea DuVall. We weren't exaggerating about this movie's all-star cast. It's due to hit theaters on October 12, right in time for awards season to start heating up.
What did you think of the trailer for "Argo"? Tell us in the comments section below or on Facebook and Twitter.