Andre 3000's Jimi Hendrix biopic can't actually use any Hendrix music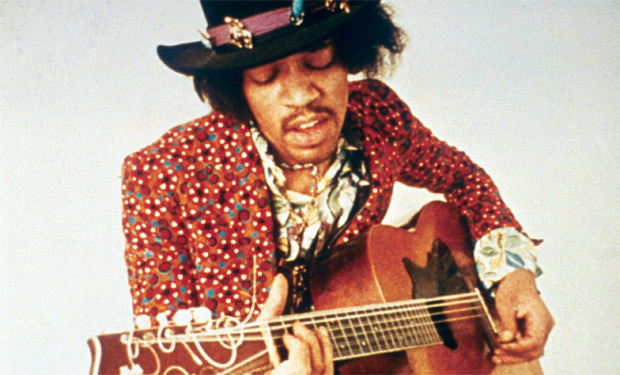 Posted by Aubrey Sitterson on
Fans of both Jimi Hendrix and/or Andre 3000 were nodding their heads in agreement earlier this week when news came out that the more flamboyant half of Outkast would be stepping into the role of the iconic guitar player in the upcoming biopic, "All Is By My Side." But while production on the film appears to be moving ahead, there's a pretty significant hang-up that's recently reared its head: The movie can't actually use any Hendrix songs.
In a story over at the Wall Street Journal, the rights holders to Hendrix's music, Experience Hendrix, explained that they are not involved with the project. This wouldn't necessarily be a problem, except for the company's assertion that they have "made it known many times in the past that no such film, were it to include original music or copyrights created by Jimi Hendrix, can be undertaken without its full participation."
Originally set to explore the 1966-67 period that saw the release of both "Are You Experienced" and "Axis: Bold as Love," the music of Jimi Hendrix was likely intended to be a large part of the appeal of "All is By My Side." But while the John Ridley-directed film might not be able to use any of the actual Hendrix tracks, all is not lost, as WSJ points out that a Showtime movie about the legend managed to get around the issue with cover versions, which would be relatively easy considering that the production has an established musician like Benjamin on board.
What do you think about a Hendrix-less Hendrix biopic? Would you listen to Benjamin's versions of classic Jimi songs? Tell us in the comments below or on Facebook and Twitter.