"Anchorman: The Legend Continues" gets its first teaser poster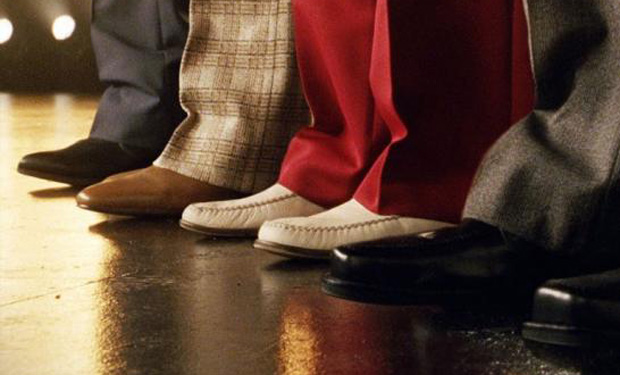 Posted by Rick Marshall on
Pour some scotch and raise your glass, people. We have our first teaser for the "Anchorman" sequel.
Now officially titled "Anchorman: The Legend Continues," the sequel to 2004's "Anchorman: The Legend of Ron Burgundy" is not only happening, but the first promotional image for the film has arrived online, courtesy of The Lebanese Cinema Movie Guide. And while it's a fairly simple poster, it says a lot — mainly, that the Channel 4 Evening News team will be back in action.
Last month, "Anchorman" director and co-writer Adam McKay let slip that the sequel will bring the news team led by Ron Burgundy (Will Ferrell) into the late '70s and the dawn of the 24-hour news cycle. Ferrell and co-stars Steve Carell, David Koechner, and Paul Rudd are all expected to return, and Christina Applegate is likely to reprise her role as female anchor Veronica Corningstone — though McKay hinted that the two might have parted ways since the conclusion of the the first film.
A teaser trailer for "Anchorman: The Legend Continues" is also expected to be shown ahead of screenings of "The Dictator" this week.
It's also worth noting that the new poster indicates that "The Legend Continues" will hit theaters in 2013 — which is earlier than expected, given the busy schedules of everyone involved.
Here's the full poster for "Anchorman: The Legend Continues," in all of its loafer-and-leisure-suit glory:
Is the first teaser image for "Anchorman: The Legend Continues" all that you hoped for? Chime in below or on Facebook or Twitter.