"The Amazing Spider-Man" promo video leads to new footage of The Lizard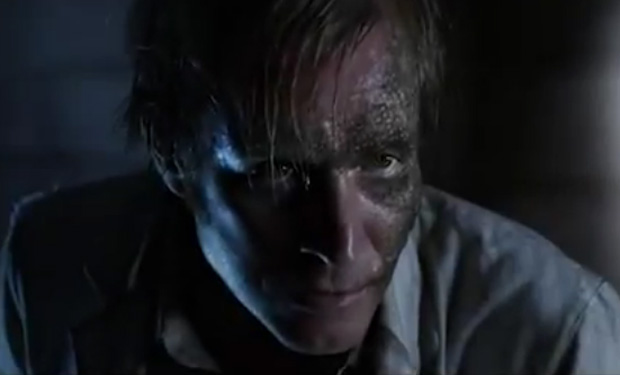 Posted by Rick Marshall on
Spider-Man swings back to the big screen in July, and two new videos from the film's marketing campaign offer a bit more footage of the villain Peter Parker will be facing when "The Amazing Spider-Man" hits theaters.
The first video to hit the 'net this week features Rhys Ifans as Dr. Curt Connors, and introduces the internship program at Oscorp Industries.
"It all begins with herpetology, the study of reptiles" says Ifans, foreshadowing his character's transformation into The Lizard, the savage, reptilian creature seen in the most recent trailer for "The Amazing Spider-Man."
That video leads to the Oscorp Industries website, where fans can play a game that eventually unlocks the second video. Players are required to match colored portions of elements in order to form a string between two molecules.
If you're not interested in playing the game, don't worry — the video that becomes available after playing through the game has already made its way online. It contains some new footage showing Dr. Connors' transformation into The Lizard, and a nice shot of the scientist regrowing his arm and, at a later point, in the middle of his full-on transformation.
Here's the second video:
Last week, we dissected the latest "Amazing Spider-Man" trailer and identified a few key scenes worth another look — including one of the great shots featuring The Lizard and Spider-Man brawling on top of the Oscorp Industries tower. Given how much of the trailer seems to be set in and around the Oscorp lab, Oscorp Industries (and most likely, the Osborn family that owns it) certainly seems to play a major role in this rebooted Spider-Man movie universe.
"The Amazing Spider-Man" arrives in theaters July 3, and stars Andrew Garfield, Emma Stone, Rhys Ifans, Denis Leary, Martin Sheen, and Sally Field. The film is directed by Marc Webb.
What do you think of the new trailer for "The Amazing Spider-Man"? Chime in below or on Facebook or Twitter.