Adam Sandler to replace Mark Wahlberg in Will Ferrell-starrer "Three Mississippi"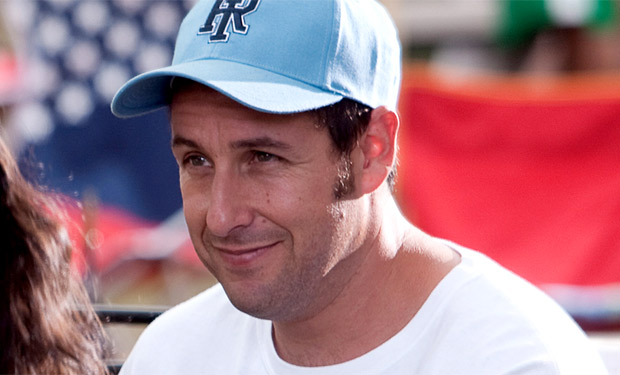 Posted by Terri Schwartz on
When the movie "Three Mississippi" was originally announced, we were all psyched about the idea of Mark Wahlberg collaborating with Will Ferrell ("The Other Guys") and Alec Baldwin ("The Departed") again. Unfortunately it looks like that's not going to happen, but now we have a new reason to be excited for the flick.
Vulture has a detailed look at why Wahlberg is now out of the film (it largely has to do with "Battleship" sinking this summer and his being attached to Peter Berg's next film), but they also learned that Adam Sandler is in talks to replace him. This is great news, as he and Ferrell have never starred in a movie together before.
Both Sandler and Ferrell are comedy titans in their own way, but they have different styles of humor. It will be interesting to see them play opposite one another as two members of rival families who have an annual tackle football game at Thanksgiving. Baldwin will play Sandler's father, the patriarch of the family who always loses the Turkey Bowl.
Adam McKay was originally supposed to direct the flick, but passed the torch off to "That's My Boy" helmer Sean Anders after "Anchorman 2" was greenlit. It's likely Anders' involvement that got Sandler on board, but we aren't complaining. Hopefully that doesn't take another Wahlberg/Ferrell reunion off the table in the future, though.
Are you intrigued by "Three Mississippi" now that it will star Ferrell and Sandler? Tell us in the comments section below or on Facebook and Twitter.