Apple co-founder hired to help Aaron Sorkin adapt Steve Jobs' biography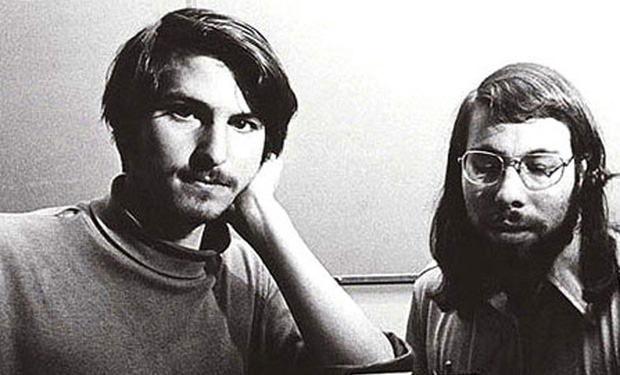 Posted by Terri Schwartz on
Aaron Sorkin might pen screenplays, but his writing technique seems a bit journalistic to us. Hot off the news that the Oscar-winner will adapt Steve Jobs' biography comes the announcement that he'll be turning to Apple's other co-founder, Steve Wozniak, for help developing the story.
The news comes through Reuters, who participated in a press conference promoting Sorkin's new HBO show "The Newsroom." (Hey, there's our journalism connection!) Apparently, Sony has hired Wozniak to work as a tutor of sorts for Sorkin while he's adapting Walter Isaacson's best-selling biography.
Wozniak left Apple back in 1987, but he can help Sony make sure that the early technology being portrayed in the movie is accurate. He can also help Sorkin make sure that his portrayal of Jobs, both as a young entrepreneur and towards the end of his life, is correct. (Yes, that's a young Jobs and Wozniak in the above photo.)
During the press conference, Sorkin also said that he'll be looking for an element of tension or obstacle in Jobs' life to hinge the movie around. He promised that the movie won't be a straight biopic, just like "The Social Network" wasn't just a straight retelling of Mark Zuckerberg's life story.
"I know so little about what I am going to write. I know what I am not going to write. It can't be a straight ahead biography because it's very difficult to shake the cradle-to-grave structure of a biography, " Sorkin said. He'll start writing the script in late June after "The Newsroom" is launched.
Are you excited about Aaron Sorkin's Steve Jobs project? Tell us in the comments section below or on Facebook and Twitter.