YEAH TV app brings movie streaming to Facebook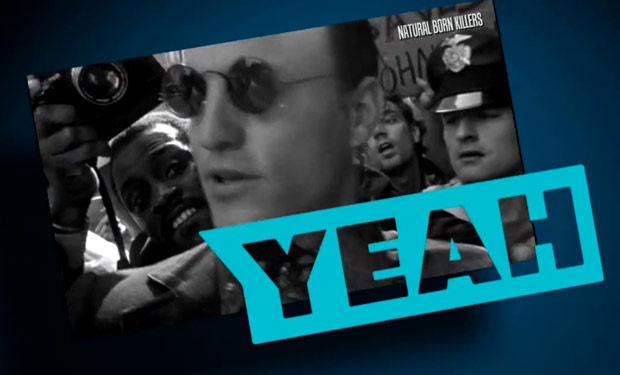 Posted by Terri Schwartz on
If you like movies and you're on Facebook, you may want to check out YEAH TV.
The new Facebook app is described as a "new way to watch movies." So what does that mean? Well, it's sort of like Netflix meets "Pop-Up Video," except with a social networking spin. YEAH allows you to stream movies through the app uninterrupted, but also features interesting facts about the film and interviews with various cast and crew members. In terms of the Facebook component, you can take quizzes, cast votes and be involved in ranking the movies in other ways.
video player loading
.
.
.
YEAH is 50 Facebook credits (or $5) per month, and allows unlimited access to the app. It's set to launch on May 2 with movie options including "Reservoir Dogs," "Superman: The Movie," "Natural Born Killers" and "The Crow." "The Exorcist" and "Starship Troopers" will launch the following week.
If you're intrigued by the app, you can give it a trial run on Facebook right now. "Halloween" is streaming for free, so you can get a sense of how YEAH works. We played around with it a little bit today, and were actually surprised by a lot of the facts that popped up while we were watching. I personally didn't know that Michael Myers is listed in the movie's script only as "The Shape."
In addition to the John Carpenter interview included during "Halloween," YEAH has also landed interviews with Ivan Reitman, Richard Donner, Michael Madsen and Juliette Lewis that help illuminate the viewing experience. These interviews will be available in full on the app, though the only two that will be up at launch will be the ones with Carpenter and Madsen.
What do you think of this new way of experiencing movies? Will you give the trial run a chance with "Halloween"? Tell us in the comments section below or on Facebook and Twitter.