Will Ferrell and Mark Wahlberg football comedy "3 Mississippi" gets writer/director team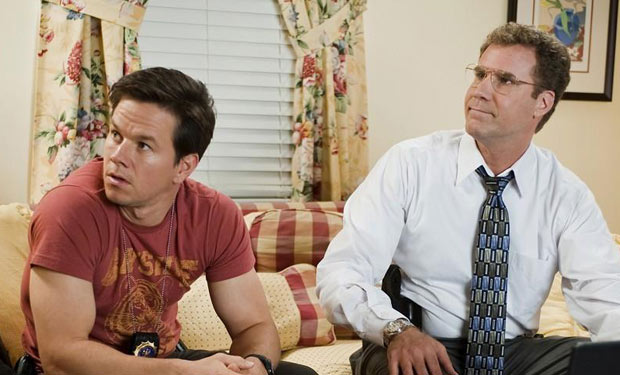 Posted by Aubrey Sitterson on
Yesterday there was great rejoicing and celebration across the land as we revealed details from director Adam McKay about the upcoming sequel to the 2004 Will Ferrell comedy "Anchorman: The Legend of Ron Burgundy." Now comes news about another Ferrell project, "3 Mississippi" with Mark Wahlberg, which may just have drafted a new writer/director team.
The Hollywood Reporter had the exclusive news that Sean Anders and John Morris are currently in talks to not only rewrite the football comedy, but for Anders to also direct. The film would see Ferrell and Wahlberg, costars of 2010's "The Other Guys," team up to tell the story of an annual Thanksgiving football game between two rival families.
Having worked on "Hot Tub Time Machine," "She's Out of My League," "Sex Drive" and "Mr. Popper's Penguins" together, Anders and Morris aren't new to the comedy game, though this will be their first project with Ferrell. That McKay/Ferrell feel and tone you have grown to love will still most likely be present, however, as both men, along with Chris Henchy have signed on to produce "3 Mississippi." As a director, Anders worked on "Sex Drive" as well as the upcoming "That's My Boy," with Adam Sandler and Andy Samberg.
What do you think about Anders and Morris coming on board for "3 Mississippi?" Tell us in the comments below or on Facebook or Twitter.