Watch: Three new "Bunk" spots starring Kurt Braunohler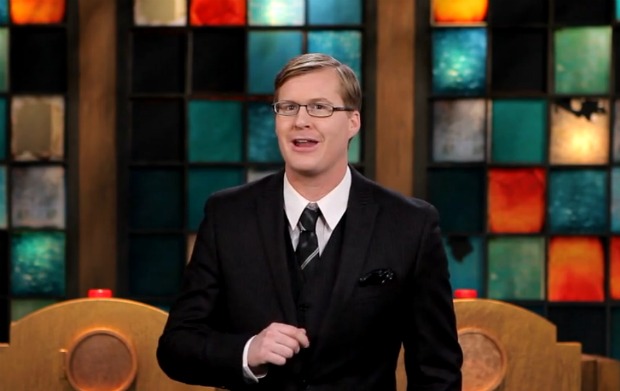 Posted by Melissa Locker on
As we ramp up to the premiere of our new comedy game show "Bunk," which is still a few weeks off, we are starting to get a sense of just how loony the show will be. Did you see them shaming puppies? What kind of crazy is that? Oh right, just the kind of crazy we like. Now we have a few more spots that offer a glimpse into the madness that is "Bunk" and the inside of Kurt Braunohler's head, apparently. But what do you expect from a show that times challenges by how long it takes an intern to pick spaghetti off the floor and arms their contestants but their wits as they respond to images they've never seen before, make up songs on the spot, complete drawing and sculpture challenges and interact with modern dancers, puppies, babies, gospel singers and more, all under the watchful eye of host Kurt Braunohler. That just gets us asking one question: Is it June 8th yet?
Watch these new spots and we're pretty sure you'll be marking down the days on your calendar, too:
1.
video player loading
.
.
.
2.
video player loading
.
.
.
3.
video player loading
.
.
.
"Bunk" premieres on IFC on Friday June 8th at 10:30/9:30c