"Transformers 4" loses Shia LaBeouf but gains a writer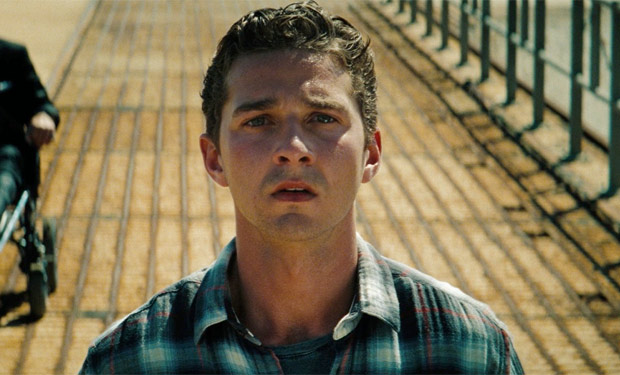 Posted by Terri Schwartz on
There are three things we can be certain of for "Transformers 4": Michael Bay is directing it, the series is departing from its first three installments, and Shia LaBeouf is definitely not going to be a part of the fourth film.
The Hollywood Reporter caught up with DreamWorks president of production Adam Goodman, who provided an update on the latest "Transformers" flick and confirmed LaBeouf's departure. It turns out the film at least has a writer, but wouldn't give away any details as to how the plot will deviate from the previous episode of the "Transformers" saga.
"The story is going in a different direction now," he said. "Ehren Kruger [who wrote the past two 'Transformers movies'] is writing it for us, and we're starting to engage, but I can't say anything more."
However, producer Lorenzo di Bonaventura already did say some more about the film. Back in February, he hinted that "we really are going to do a reboot," but they aren't quite sure how that's going to work.
"What's that's going to be we don't even know yet," he said. "We gotta get a story first. You can't pick characters until you have a story."
When Josh Duhamel was interviewed earlier this year, he seemed to think that none of the original cast members would be coming back for a fourth "Transformers" installment. Goodman's comments definitely seem to back up that sentiment.
"I don't think anybody's doing it. I know Shia's not doing it. I don't think Tyrese or Rosie [Huntington-Whiteley] or anybody else is doing it," he said. "Whenever these movies make that much money they're going to make as many as they can. [But] I haven't heard anything about it."
"Transformers 4" is due out June 27, 2014.
What do you think of these reboot plans? Tell us in the comments section below or on Facebook and Twitter.