"Total Recall" trailer promises explosive summer action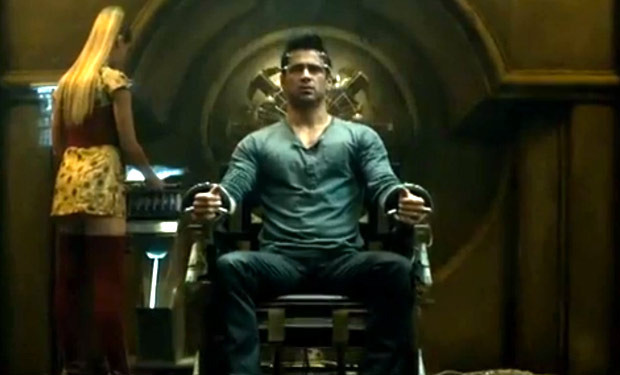 Posted by Terri Schwartz on
Forget your father's version of "Total Recall," because Len Wiseman's new version looks poised to knock your socks off.
The full theatrical trailer for "Total Recall" hit the web yesterday, and it made good on the promise teased in the film's teaser for a trailer. And, honestly, the flick looks pretty darn good. The computer animation looks a bit more polished than what we last saw, and the action and acting looks to be all there. August sort of seems like the dregs of this summer's movie season (what with "The Avengers," "The Dark Knight Rises" and "The Amazing Spider-Man" all coming out before the end of July), but it looks like we could have one last good genre movie before this year's big summer blockbusters have run their course.
Based on Philip K. Dick's short story "We Can Remember It For You Wholesale," "Total Recall" follows a factory worker named Douglas Quaid (Colin Farrell) who becomes intrigued by a new company named Rekall. It promises implants of any dream that a person desires, as long as they can pay the price. Even though he is happily married (to Kate Beckinsale), Quaid requests to have the dreams of a secret agent implanted in his own mind. But something goes horrible awry, and Quaid finds himself on the run teamed with a rebel fighter (Jessica Biel) and head of the underground movement (Bill Nighy) as they try to stop the evil dictator Chancellor Cohaagen (Bryan Cranston).
"Total Recall" hits theaters August 3.
Tell us your thoughts on this new trailer in the comments section below or on Facebook and Twitter.